Al Ahli
Hospital
Emergency
Appeal
There are no winners in war…
AID has launched an emergency appeal for the Al Ahli Hospital in Gaza.
UPDATE: 4th December 2023
As the week-long ceasefire has ended and bombardment of Gaza resumes, we pray urgently for all people in Gaza, especially those who have lost loved ones, the wounded, and the traumatised, especially the children.
After about two weeks where the medical staff could only perform first aid, because out of surgical supplies, Al-Ahli Arab Hospital in Gaza is again open to serve the wounded in Gaza City.
During the ceasefire, deliveries of fuel, anaesthesia, ICU supplies, emergency drugs and IV fluids were made to the hospital, supervised by the WHO.
The hospital is the only one functioning in northern Gaza, and a huge overflow of patients is being held in the hospital's St Philip's Chapel. Most patients need more advance care and surgical intervention.
Doctors and nurses have responded to Al-Ahli's calls for help, but they still need more vascular, neuro- and orthopaedic surgeons, and more drugs and medical supplies.
The Diocese and Al-Ahli are working with the United Nations, WHO and Red Cross/Red Crescent to address urgent needs.
As we continue to pray for the situation in Gaza, the Diocese of Jerusalem has asked also for prayers for those in East Jerusalem affected by soaring unemployment, food shortages and neighbourhood attacks as some settlers try to push out Palestinians from their homes.
To assist with our prayers, Archbishop Hosam has made available a set of Advent Reflections for "our beloved partners in the Gospel of Jesus Christ".  We encourage you to engage with these reflections during Advent.
UPDATE: 16th November 2023
The Diocese of Jerusalem has reported that Al-Ahli Arab Hospital is now the only functioning hospital in the north of Gaza. Other hospitals are not functioning due to lack of fuel and the damage caused by the airstrikes. The Ahli staff continue to provide 24-hour emergency response for the increasing number of wounded and traumatized people. They appealed for health professionals living nearby to join the staff in working to save the lives of hundreds of patients.
Each day, the Ahli is treating around 200 to 250 wounded, and performing up to 10 surgical operations, mostly in orthopaedics and plastic surgery.
Whilst mainly relying on solar energy, the Ahli's generators are being used for sterilization procedures, which require greater wattage. This is draining the fuel capacity, which is at a level that may last as little as three weeks, depending on usage.
The banks in Gaza are operating, and so funds can be transferred for hospital staff salaries and the purchase of supplies.
Since the war began, the hospital has been able to procure three deliveries of medicines and medical supplies from Red Cross/Red Crescent and UNRWA (the UN Relief and Works Agency for Palestinian Refugees).
Click this link to read the full update from the Diocese of Jerusalem. 
We ask you to continue to pray for:
the people of Gaza
the hospital staff
all who are affected by this conflict in other parts of Palestine and Israel.
an immediate ceasefire
a just and lasting peace.
UPDATE: 24th October 2023
Ahli Hospital continues to provide urgent care for injured and all who need medical attention
Thank you to all who have generously given to our appeal for the Ahli Hospital in Gaza. Your gifts are much needed and greatly appreciated. AID has already sent the first tranche of funds to our partner, the Diocese of Jerusalem, but much, much more is needed.
The Anglican Archbishop in Jerusalem, the Most Reverend Hosam Naoum, has today issued a statement jointly with the Archbishop of Canterbury, the Most Reverend Justine Welby.
Archbishop Hosam writes: "As you have probably seen, a massive rocket blast exploded in the midst of our own Ahli Hospital in the heart of Gaza City, tragically killing or seriously wounding hundreds of refugees who had gathered there because they had no other place of shelter in which to go.
"Although the Ahli's buildings were heavily damaged, two nights later our devoted staff partially re-opened the hospital. In doing this, they demonstrated the determination we have in the Diocese of Jerusalem to persevere in our Christian mission to serve others as though we were serving Christ himself (Matt 25:31-46). And this is the case not just for Gaza, but throughout all the Holy Land. Yet in order to accomplish this mission in the midst of a devastating war, we need to draw upon the strength of the larger Body of Christ. For we understand that when one member of the Body suffers, all parts suffer (1 Cor 12:26).
"And so, my sisters and brothers in Christ, I appeal to you first of all to pray for our mission here, as well for the peace of Jerusalem (Psa 122:6). Secondly, advocate with your representatives for a just and lasting peace in the Holy Land, so that all who dwell within these lands can live in security. Finally, if you are able, support our ministries in Gaza, Palestine and Israel, and throughout the diocese of Jerusalem by contributing financially through one of our international partners."
Archbishop Justin's statement concludes with the words: "I urge everyone, if they are able, to support the Al Ahli Hospital's work caring for the wounded body of Jesus Christ and contribute to the Gaza appeal."
Although food, medicines and water are still in very short supply, limited aid has now begun to filter in through the southern Gazan border at Rafah.
The Ahli Hospital, which is partly powered by solar energy, is still functioning and staff are providing medical and surgical services to people in greatest need.
Your donation to this appeal will contribute to the following areas.
Urgent Medicines: $55,000
Medical Consumables: $40,000
ICU Equipment: $32,000
Fuel (10,000 Litres): $27,000
Extra staff: $47,000
Psychosocial Support for Patients and their families: $24,000
Food for patients, staff and their families: $21,000
Hygiene kits: $90 each
UPDATE: 19th October 2023
Australian Anglican Primate calls for protection of civilians in Gaza
The following is a statement issued by Archbishop Geoffrey Smith, Primate of the Anglican Church of Australia, on the war in Israel/Palestine.
Please click here to view the statement.
UPDATE: 18th October 2023
Devastating news. Hundreds killed in strike on the Al-Ahli Hospital in Gaza.
Having already dealt with being hit by rockets on Saturday evening leaving four people injured, we are now deeply saddened to learn of a fatal strike on the Al Ahli Arab Hospital. Initial estimates suggest the death toll is at least 200 people, but possibly more than 500 people have been killed.
The hospital has recently served as a shelter for thousands of residents who fled their homes in northern Gaza seeking safety from Israeli airstrikes. Stranded residents are running out of medicine, food, water and power.
We ask you to join with us in prayer. We pray for an immediate ceasefire and for a resolution of the longer-term conflict that has caused so much suffering. We pray for the staff who continue to serve those in need despite danger to their own lives. We pray for all those who mourn.
The Archbishop in Jerusalem has called for a day of mourning. We now share with you the official statement. Please click here to view.
We will continue to put post updates here as we receive them.
TIMELINE
On 7 October 2023 the Palestinian military group Hamas launched an assault on Israel and took hostages. About 1,400 Israelis were killed and about 203 military and civilians were taken hostage. The Israeli military responded with air and artillery strikes and have begun a ground operation within the Gaza Strip.
On Saturday 14 October, the Anglican hospital in Gaza, Al-Ahli Hospital, was hit by rockets, severely damaging two upper floors in the mammography and ultrasound departments. Four hospital staff were wounded.
Gazan people, displaced from their homes, had been using the hospital and its surrounds to shelter from Israeli airstrikes when, on the night of Tuesday 17 October, a major explosion rocked the courtyard. It is estimated that between 200 and 500 people were killed in that explosion, and in fires which started in vehicles parked on the ground. Up to 600 more were injured.
By 24 October, the Israeli death toll remains at around 1,400, and the Palestinian death toll in Gaza has passed 4,000. Israel's blockade on Gaza has meant food, water, medicines, and fuel have fast been running out, although convoys are now beginning to bring urgent supplies to the people.
ABM and AID express our deepest sympathies for all those affected by the continuing conflict, including the thousands of civilians who have been killed, injured, and displaced. We pray for an immediate ceasefire and for a resolution of the longer-term conflict that has caused so much suffering in Palestine over many decades.
The team at the Ahli hospital will schedule its staff to ensure that the hospital is accessible 24 hours a day. To enable the Ahli to respond to the increasing need at this time, staff have called for urgent medications and other resources for an emergency response which will enable more people to access basic health care during this crisis.
Please give generously in support of the Ahli Hospital's emergency medical services at this time.
Archbishop Hosam has requested all of us to join him in the following prayer: "Please pray with us that this wave of violence will be stopped, as there are no winners in wars. All are losers", he said.
PRAYER
FOR THOSE AFFECTED BY THE CONFLICT IN GAZA AND ISRAEL
Almighty and Everlasting God:
Our days are in your hands;
we lift up all those in the Holy Land who are victims of violence and injustice, that you might empower your Church to bring healing to the wounded, relief to the suffering, and comfort to those who mourn;
we pray also that you would soften the hearts of all those involved in the recent conflicts, that they would be led to work for justice and lasting peace in the land where your Son, our Lord Jesus Christ, first came to bring hope and abundant life to all people;
these things we ask in his Holy Name.
Amen.
Funds raised in excess of what is needed will go to similar work or to our rapid response fund.
AID asks you to donate responsibly. For more information see https://donateresponsibly.org/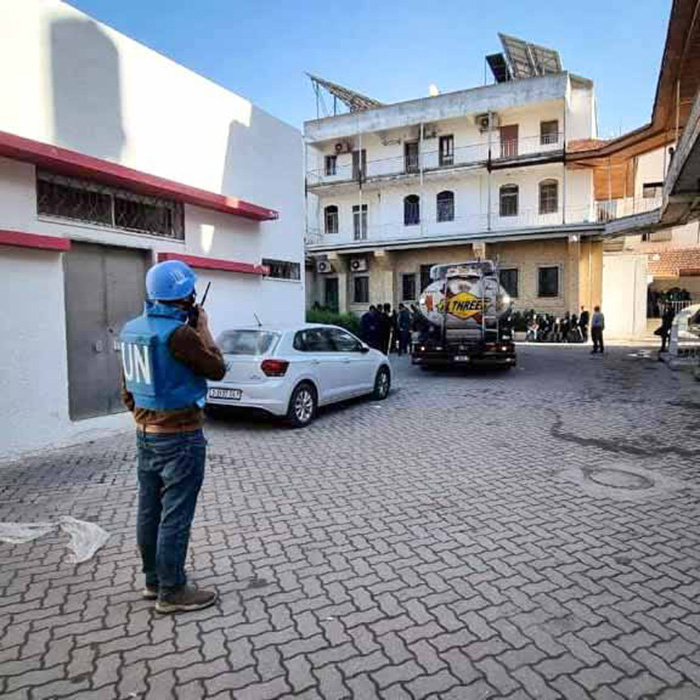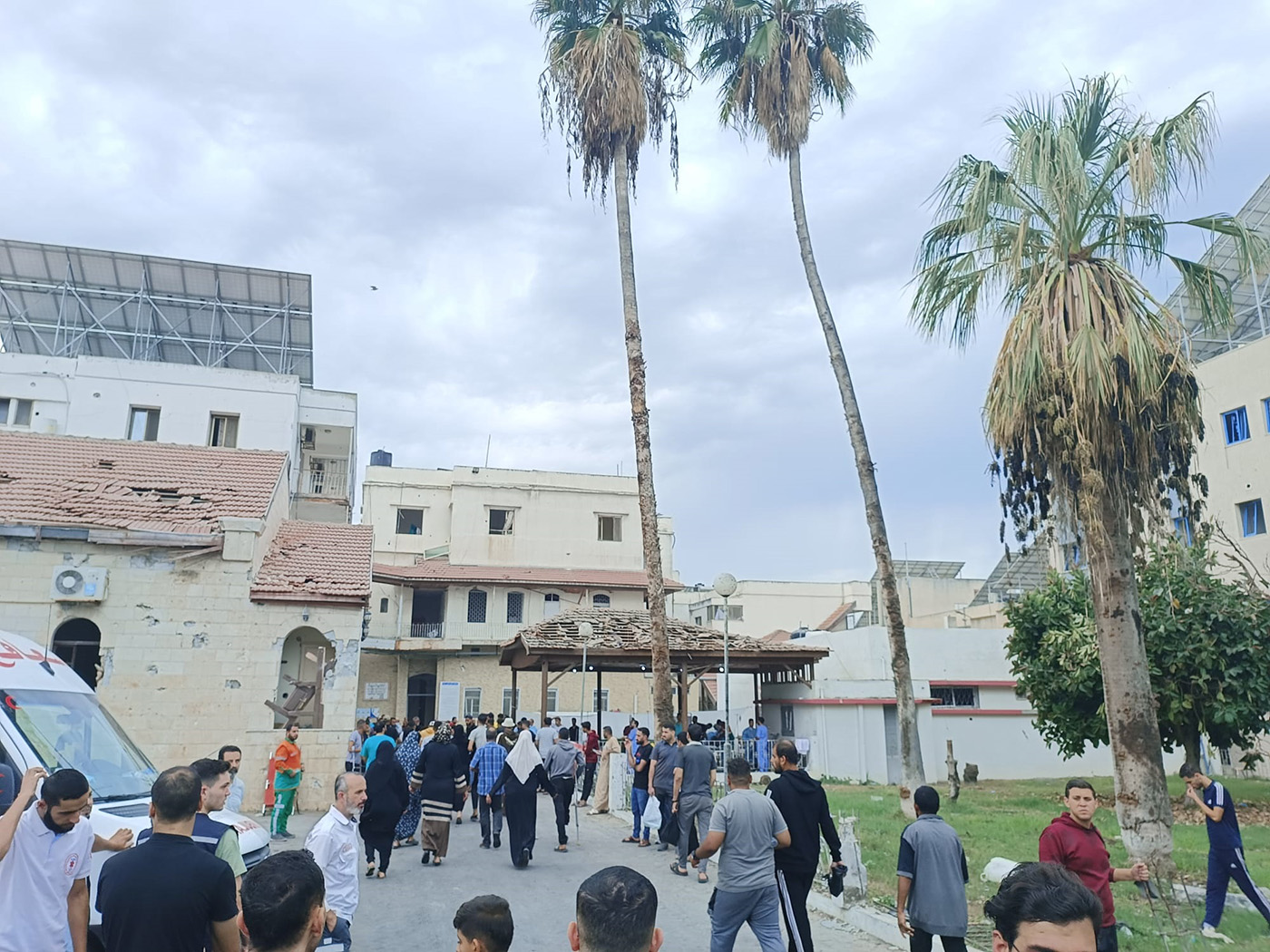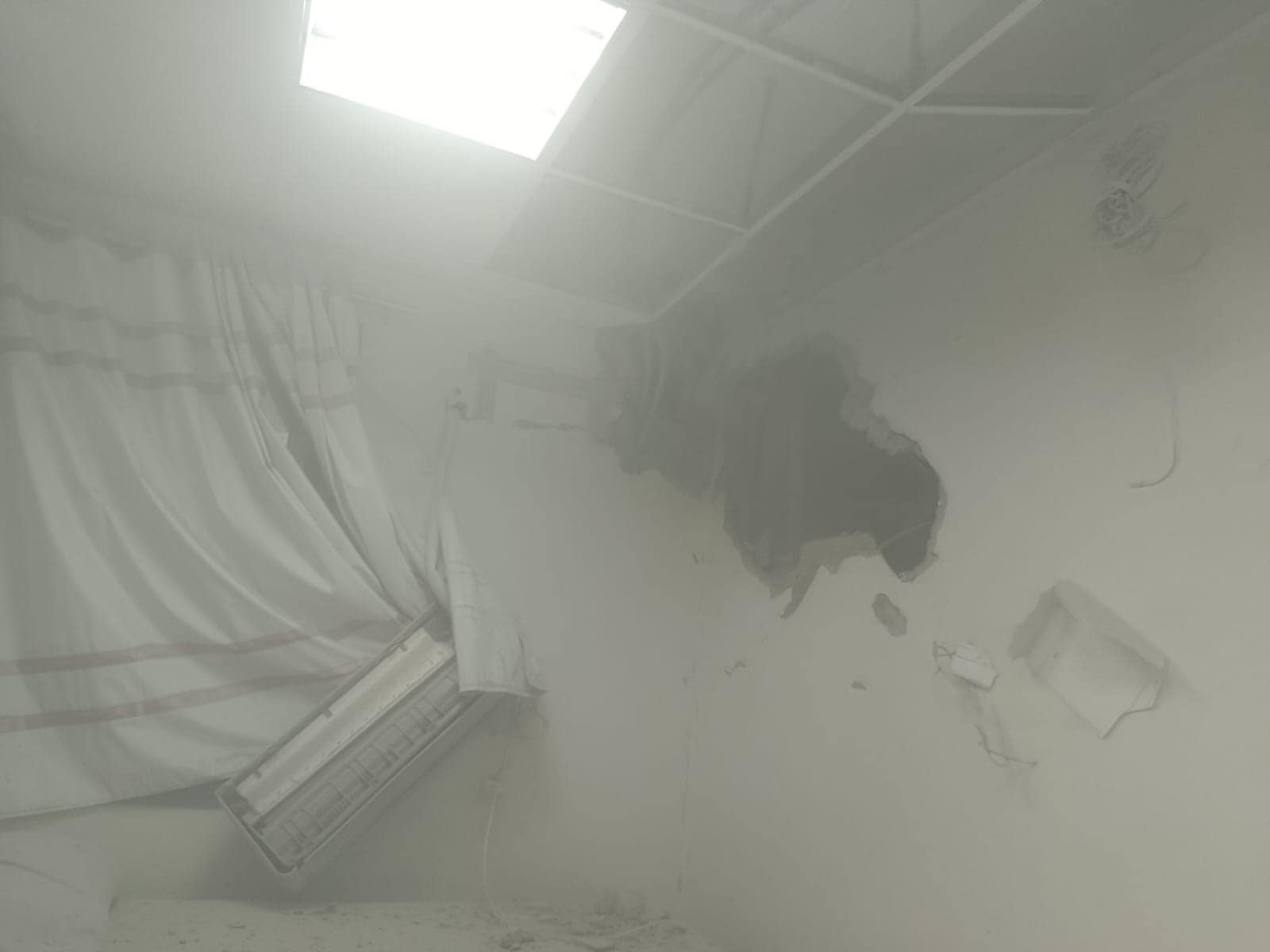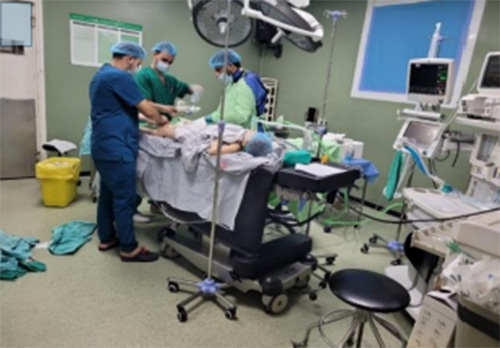 Donate Online Now
We appreciate your gift to the Al Ahli Hospital Emergency Appeal.
It will provide urgently needed help to those affected by this disaster.
As noted, this is a tax-deductible project. All donations are in Australian dollars (AUD) and all gifts of $2 or more are tax-deductible.
Gifts are received by the trustee for the 'Anglicans in Development Ltd' ABN 86 647 293 481
Gifts will be applied to the support of projects selected. In the unlikely event of projects being oversubscribed or not proceeding to completion, donations will be applied to similar projects.
Please Donate Responsibly