ABM's Lenten Study 2024
God's Own Country
First Nations leaders and clergy from the Anglican Church, generously offer theological insights and personal reflections that help us to hear the VOICE of Aboriginal and Torres Strait Islander people of faith.
Based on the Seven Days of Creation and with stunningly beautiful paintings by the Rev'd Aunty Robyn Davis, 'God's Own Country' is an essential, life-giving and challenging study.
In our struggle to become an authentically Australian church, what better resource could we turn to than the voices of leaders who draw on vibrant Christian faith and a 60,000 year old understanding of God's relationship with the land and people of the country we call Australia.
We hope every Anglican parish and person will study with First Nations leaders during Lent 2024, learning from and loving God through the gracious lens of Indigenous people of faith.
The price of each copy remains at $12, with postage at $12, regardless of whether you buy one copy or 100!
Available to order online soon at ABM's sales site: www.intothedesert.org
Dig your fingers in to the soil of 'God's Own Country", and discover more about the God we love and serve.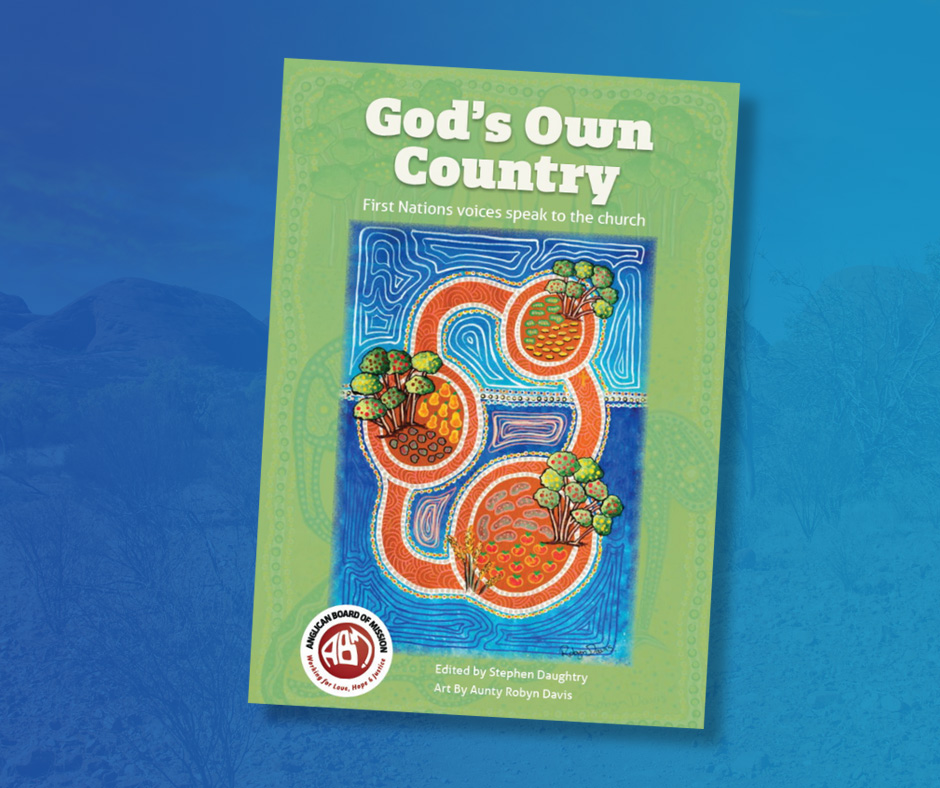 Available to pre-order soon!