Climate Change, Disaster Management and Social Inclusion Project
Since 2020, the Solomon Islands have been hit by Cyclone Harold, then by COVID-19 and by continuing coastal erosion.
These events have served to highlight the threat of natural disasters, especially to food security of the local people. AID's partner, ACOM, is responding to these threats with a project focusing on disaster preparedness and improved livelihoods.
The project aims to build the capacity of both the churches and communities to prepare for disasters and to strengthen their food security. By doing this, they will be in a better position to address the adverse impacts of climate change.
In 2023 this project aims to benefit almost 8,000 Solomon Islanders by providing:
Sea walls and buffer zones to protect coastal villages from sea level rises and coastal erosion
Hygiene awareness and awareness of how to prevent the spread of COVID-19, including installing a new water tank and handwashing basins at St Stephen's
COVID-19 Hygiene Packs comprising face masks, hand soap and sanitiser for St Stephen's Secondary School and the Rural Training Centre, both in Pamua (Diocese of Hanuato'o)
Climate Change awareness (including Climate change data collection via an environment observatory) and Disaster Preparedness training in communities
Demonstration gardens for urban families and assistance with marketing opportunities for farmers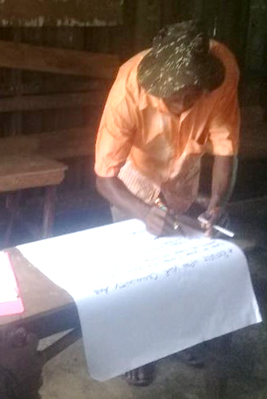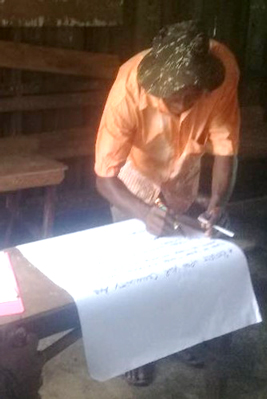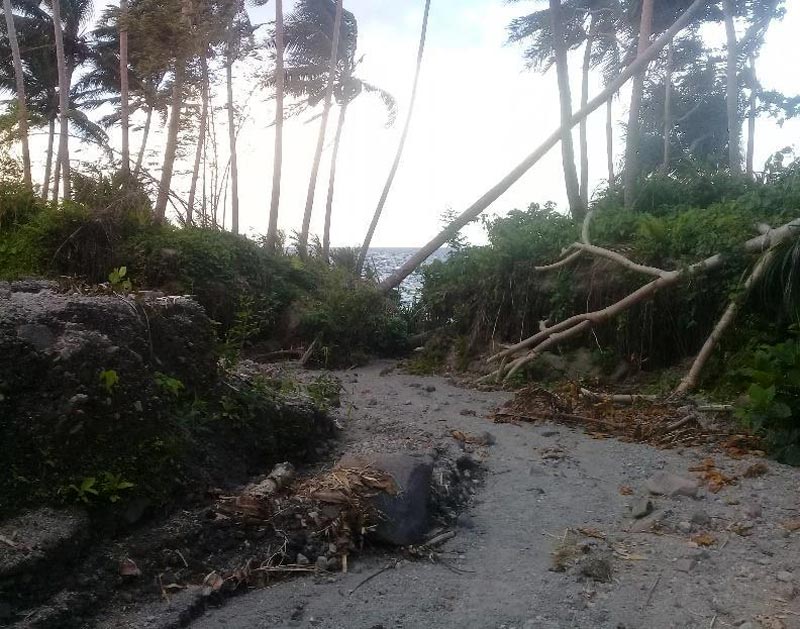 The food security component of the project will begin with a pilot in communities in the dioceses of Central Melanesia and Guadalcanal. There will be a special focus on the part played by women in ensuring food security as well as making sure that the most vulnerable people are included.
The project supported by AID is a three-way partnership between ACOM, the communities, and AID, with each partner making their own contributions, including labour, facilities, equipment and funds.
Your gift to this project will give almost 8,000 Solomon Islanders greater resilience to manage climate change and natural disasters, and will improve their food security.
Project Prayer
God is our refuge and strength, a very present help in trouble. Therefore, we will not fear though the earth should change, though the mountains shake in the heart of the sea; though its waters roar and foam, though the mountains tremble with its tumult.
– Psalm 46.1-3
We give you thanks and praise,
We give you thanks,
Ruler of the earth and sea and sky,
for the chance that the Anglican Church of Melanesia
and Anglicans in Development have
to work together with vulnerable communities
in the Solomon Islands this year.
May the work of those who establish sea walls and buffer zones
protect their communities from erosion.
May the hygiene packs prevent the transmission of COVID-19
at St Stephen's School and the Rural Training Centre.
May the demonstration gardens assist urban families,
may the farmers find new and effective ways to market their produce,
and may the communities arrive at food security.
And may the climate change data collection
and the disaster preparedness training
instil resilience into the communities
so that when disasters occur
the disruption to the lives of almost 8,000 people is minimised.
This we ask through Jesus Christ our Saviour,
who lives and reigns with you and the Holy Spirit,
one God for ever.
Amen.
In 2023 we hope to raise for this project:
Donate Online Now
Your gift will be used to help our Sustainable Communities projects planned for this year.
Your donation will help ABM's Anglicans in Development and our overseas church partners work with communities to combat poverty, overcome illiteracy, enable better access to clean water and sanitation, end gender-based violence, build equality, increase resilience to climate change and disasters and strengthen community-level leadership.
As noted, this is a tax-deductible project. All donations are in Australian dollars (AUD) and all gifts of $2 or more are tax-deductible.
Gifts are received by the trustee for the 'Anglicans in Development Ltd' ABN 86 647 293 481
Gifts will be applied to the support of projects selected. In the unlikely event of projects being oversubscribed or not proceeding to completion, donations will be applied to similar projects.