"The Coming of the Light"
The 150th Anniversary of the Coming of the Light is tremendously important says Bishop Keith Joseph.
It was a great celebration in the Torres Strait Islands; but it is really only the start of a new phase for the Anglican Church in the Torres Strait. No longer a church imposed by foreigners, it is taking its place as an autonomous and lively part of the Body of Christ. The light of Christ, which shines so brightly in the far north of Australia, needs to be shared.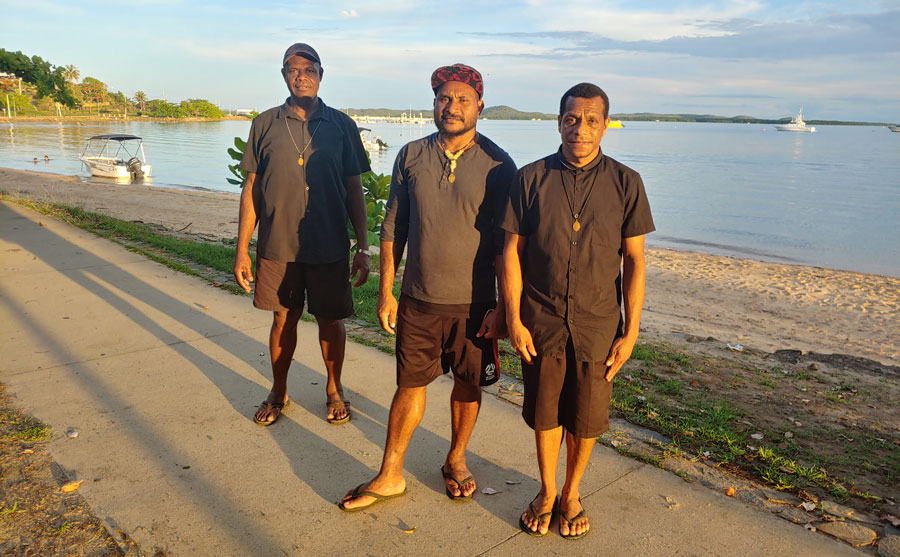 The overall goal is to build up the Anglican Church in the Torres Strait Islands, for the glory of God, the benefit it brings to the Torres Strait, and to enable the Torres Strait Islander church to carry out its mission sharing the light of Christ with the rest of the Anglican Church and the broader Australian community. There are many ways in which this will be done. First and foremost is the move towards autonomy for the Torres Strait Islander Region of the Anglican Church. Younger leadership needs to be encouraged and raised up. The Torres Strait Islanders are a Melanesian people and links with the broader Anglican Church in Melanesia are being encouraged. The Melanesian Brotherhood have re-established a household in the Torres Strait. There are currently three Brothers based on Thursday Island and another six planned to join them when the borders are opened. Wontulp-Bi-Buya College is very important as it provides training for current and future leaders. The setting up of infrastructure is also important, so that Torres Strait Islander leadership has an administrative base to enable practical expression of autonomy.
Your support for this project is helping with the establishment of the Meriba Maygi Zageth Anglican Council ("Meriba" means "Our" in the language of the Eastern Torres Strait Islands, and "Maygi Zageth" means "Holy Work" in the languages of the Central and Western Torres Strait Islands. Hence the name means "Our Holy Work") and supporting the ministry of the Melanesian Brotherhood in the Torres Strait.
In 2022 we hope to raise for this project:
Donate Online Now
Your gift is very much appreciated by us and the Partners we work with.
As noted, this is NOT a tax-deductible project.
Gifts are received by the trustee for the 'Anglicans Board of Mission – Australia Ltd' ABN 18 097 944 717
Gifts will be applied to the support of projects selected. In the unlikely event of projects being oversubscribed or not proceeding to completion, donations will be applied to similar projects.