Myanmar Emergency Update
Anglicans in Development's Emergency Appeal for Myanmar began by supporting the Anglican Church of the Province of Myanmar's COVID-19 response in July 2021. That first phase used funds raised by this appeal supplemented by funds already raised by our Global COVID-19 appeal to provide medicines and oxygen to those infected by COVID-19. The report on this phase of the appeal can be found here.
In the second phase of the response (July to September 2021) the church made rice distributions to 1,689 displaced people in the dioceses of Yangon, Mandalay, and Myitkyina, and in Pyay Missionary Diocese. In some places, onions were also distributed. This relief helped displaced people to meet their daily food needs for at least one month.
As one parish priest explained, "When the assistance arrived, I just don't have enough words to say how much I'm happy and thankful. They received four kilos of rice as well as some onions, according to their needs."
The good news from Myanmar is that official COVID-19 infection rates have been decreasing steadily since the end of February 2022.
The bad news is that less than 50% of the population has received two vaccine doses, the economy has been hard hit by falling revenue from tourism and international remittances, and over 800,000 people remain displaced due to COVID-19 and ongoing political tensions related to the 2020 military coup. Thus the emergency situation continues.
In March 2022 the Church requested further (third phase) emergency funds for a new emergency response program across all of their eight dioceses around the country.
For this phase, CPM's COVID-19 and Psycho-social Assistance Project will provide a cash distribution for 3,570 displaced people to buy food for one month. A second cash distribution will help 2,250 people to buy basic medical supplies, personal protection equipment for dealing with COVID-19, and food supplements.
In addition, this emergency response phase will train 240 community leaders, clergy and catechists to administer psycho-social support to those affected by COVID-19. The same trainees will also learn about gender equality, disaster risk reduction and safeguarding of children and vulnerable adults from abuse and exploitation.
Thanks to all our supporters who have already given so generously. We have raised almost $60,000 so far and hope to raise a total of $100,000.
Please give generously to this ongoing emergency appeal for our sisters and brothers in Myanmar.
And please continue to remember Myanmar in your prayers.
PRAYER FOR MYANMAR
We ask your mercy, Lord God,
on all in Myanmar who are displaced from their homes,
or who are out of work, hungry, frightened or sick.
We pray especially for our sisters and brothers
on the staff of the Church of the Province of Myanmar,
and for all whom they serve.
Your Son came to bring fullness of life to all,
so we pray that people's suffering may be relieved,
and they may have hope.
This we ask in the name of Jesus Christ our Lord.
Amen.
AID asks you to donate responsibly. For more information see https://donateresponsibly.org/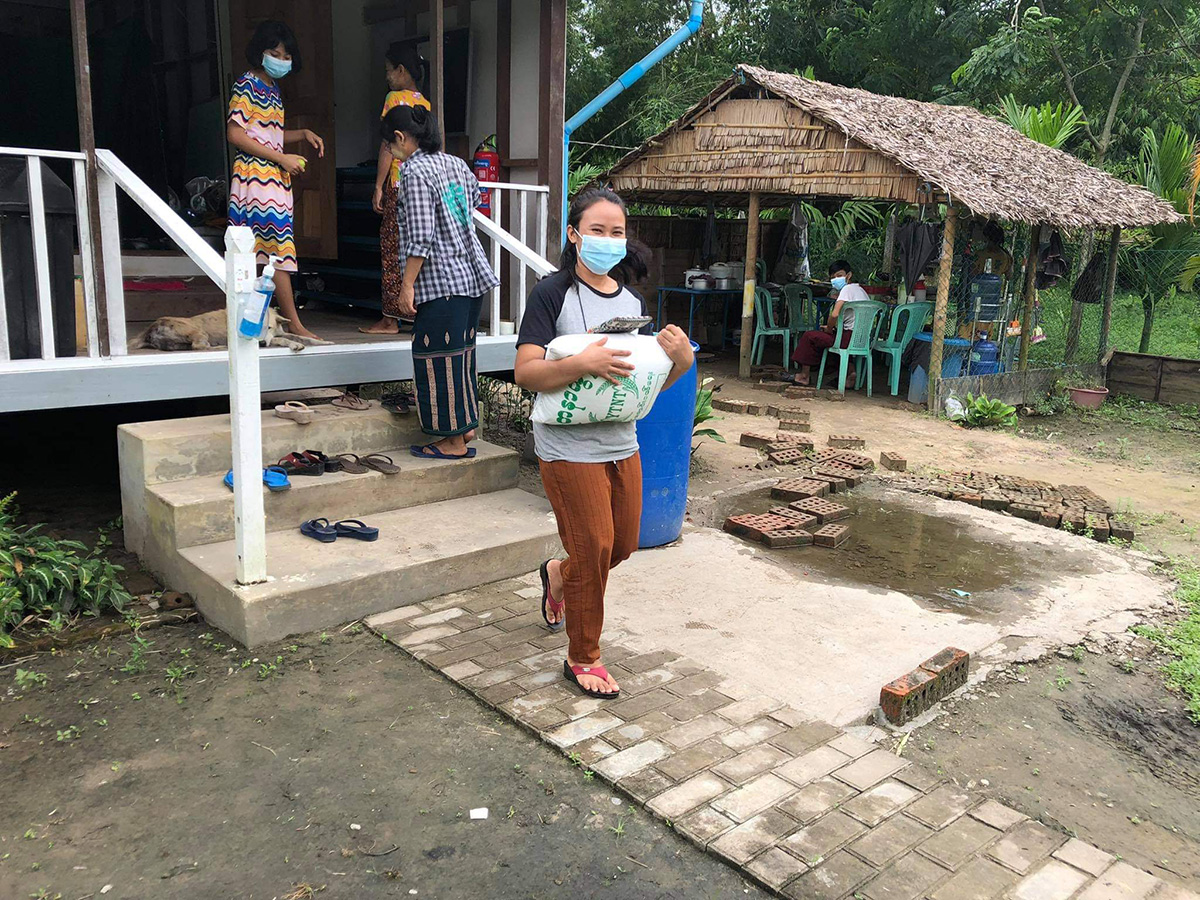 Our aim for this appeal is to raise:
Donate Online Now
We appreciate your gift to the Myanmar Emergency Appeal. It will provide urgently needed help to those affected by this disaster.
As noted, this is a tax-deductible project. All donations are in Australian dollars (AUD) and all gifts of $2 or more are tax-deductible.
Gifts are received by the trustee for the 'Anglicans in Development Ltd' ABN 86 647 293 481
Gifts will be applied to the support of projects selected. In the unlikely event of projects being oversubscribed or not proceeding to completion, donations will be applied to similar projects.
Please Donate Responsibly