Asset-based Community Development Project (VIMROD)
"We govern this project through a policy that we all decided upon…Each member covers pigfeed and medication expenses.
"Once the pig is sold, usually after four months, members give back to the organization the entire amount spent on purchasing each pig including 5% interest. But they keep the profit."
These words were spoken by Oliva, 35, leader of a community group supported by AID's partner, IFI-VIMROD. When she joined IFI-VIMROD's Asset-based Community Development project, Oliva had the great idea to raise pigs owned by others, under a scheme in which she would get 50% of net profit.
Eventually she had enough money to buy three sows outright, and these have now had many breeding cycles. Based on this success, Oliva helped to form, and was elected chairperson of, a local "Pig-growers Organization". Instead of raising pigs for others, they now pool resources and buy their own pigs.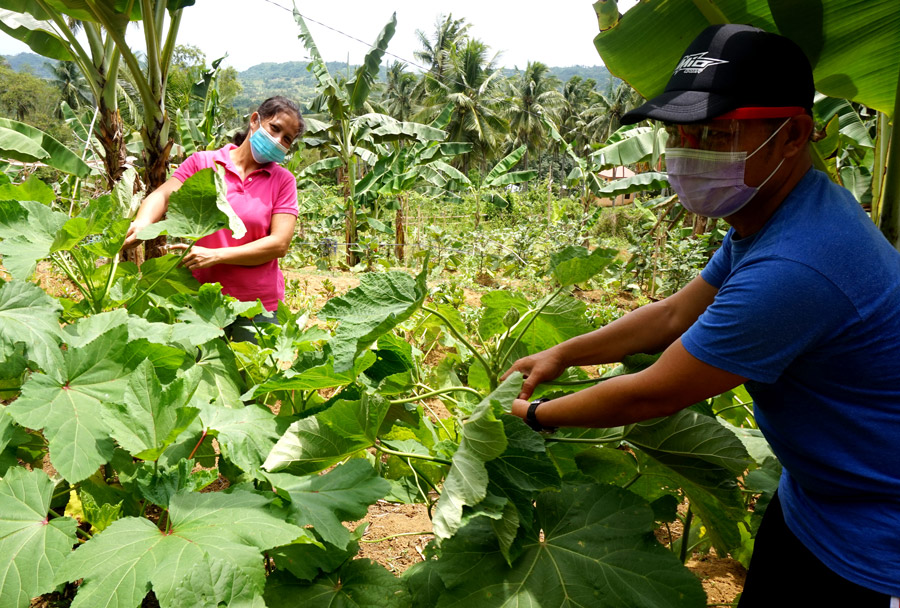 According to Oliva, the new arrangement is far better than the previous 50-50 sharing scheme. Now they can make the local equivalent of about $160-$200 per pig. And the group's activities have grown. "After getting trained in organizational management and sustainable agriculture, we decided to establish an organic vegetable communal demonstration farm in January 2021. Our members and another organization, Bulongan-Camugao Youth Organization, provided free-collective labour," says Oliva.
IFI-VIMROD works with many people like Oliva, a typical tenant-farmer living near Toledo City in the Philippines. The farms they live on produce corn and other staples, but not do not provide enough income to live on. IFI-VIMROD helps communities to organise themselves into functional groups and provides training in business management, livelihood activities, environmental protection, disaster management and much more. The groups are also given small grants so that they can start to expand existing livelihood ventures or start new ones. And, as you can see from Oliva's testimony, their incomes are growing.
Every donation you make to this project will be combined with funding from the Australian Government to reach more people. We have committed to contribute $1 for every $5 we receive from the Australian Government. Your donation will allow us to extend our program.
In 2022 we hope to raise for this project:
Donate Online Now
Your gift will be used to help our Sustainable Communities projects planned for this year.
Your donation will help ABM's Anglicans in Development and our overseas church partners work with communities to combat poverty, overcome illiteracy, enable better access to clean water and sanitation, end gender-based violence, build equality, increase resilience to climate change and disasters and strengthen community-level leadership.
As noted, this is a tax-deductible project. All donations are in Australian dollars (AUD) and all gifts of $2 or more are tax-deductible.
Gifts are received by the trustee for the 'Anglicans in Development Ltd' ABN 86 647 293 481
Gifts will be applied to the support of projects selected. In the unlikely event of projects being oversubscribed or not proceeding to completion, donations will be applied to similar projects.
No Results Found
The posts you requested could not be found. Try changing your module settings or create some new posts.