Asset-based Community Development Project (VIMROD)
This project makes the most of personal and community assets of groups in the Visayas in the Philippines, including those community members with disabilities.
IFI-VIMROD is a social outreach arm of the Philippine Independent Church – a church which became independent of the Roman Catholic Church early in the 20th Century, and which is part of the world-wide Anglican Communion. AID partners with IFI-VIMROD to deliver community development which focuses on developing the assets that community groups bring to a livelihoods project. These assets might be knowledge and skills, some land, animals, or simply the ability to join together with others with the aim of improving the livelihoods of group members. VIMROD works with numerous groups in rural areas to support them to make the most of their assets.
One such group is the Maricaban Persons with Disability Association (MPWDA). The president of the group is Edmund Illustrisimo. A person with a disability himself, Edmund earns a living taking passengers on his motor bike. As a result of MPWDA partnering with IFI-VIMROD for this project, Edmund purchased a sidecar for his bike, enabling him to take six passengers, rather than just two on the original bike.
Under Edmund's leadership, the MPWDA has grown to 34 members, each of whom has a disability. The group raises pigs for profit with the support of a Small Project Fund from VIMROD. Following training from VIMROD on organic farming, the group also grows organic vegetables for sale. And, as a result of the group's advocacy, all people with disabilities in Maricaban now know they are entitled to receive a government Disability Identification Card which provides them with 20% discounts on food, transportation, medicines and medical services.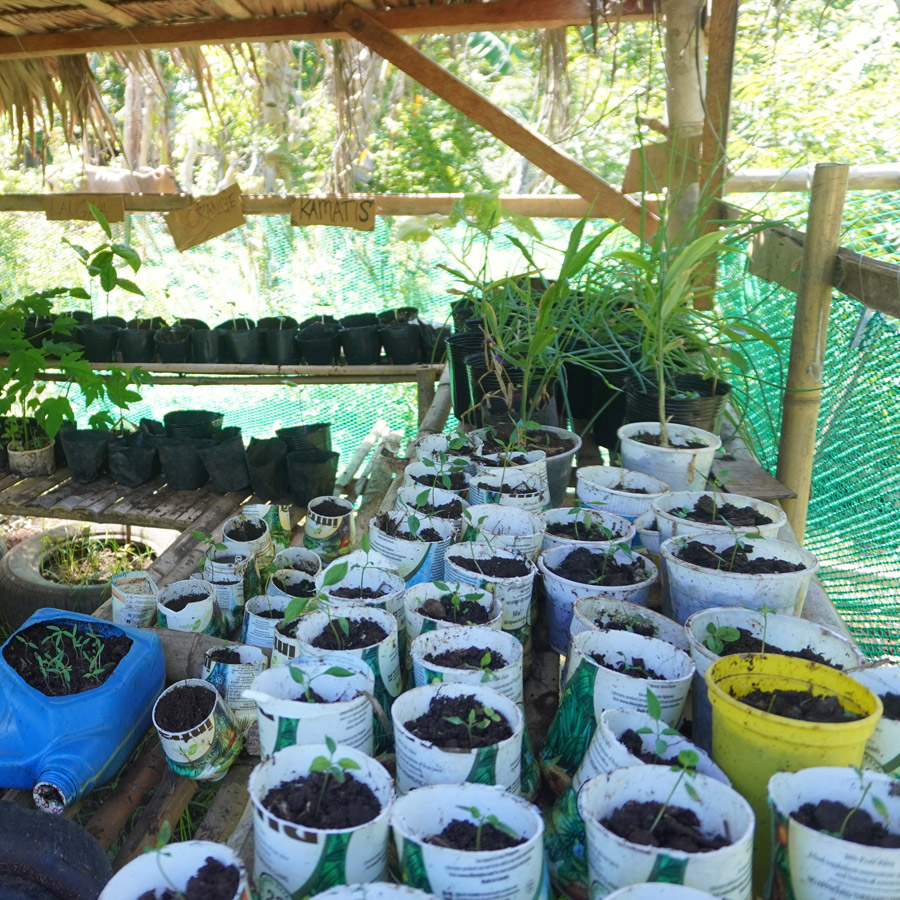 Edmund also practices herbal medicine and acupressure which he learned from health skills trainings provided by IFI-VIMROD. He teaches these skills to his passengers.
Edmund believes that through the collective participation and the unity of all members, their collective endeavours have not only led to their own prosperity, but have also earned them the respect of other members of their community.
Your gift to this project will enable IFI-VIMROD to support the livelihoods of more vulnerable people, including people living with disabilities.
Every donation you make to this project will be combined with funding from the Australian Government to reach more people. We have committed to contribute $1 for every $5 we receive from the Australian Government. Your donation will allow us to extend our program.
Project Prayer
In this place I will give prosperity, says the Lord of hosts.
– Haggai 2.9b
Eternal God,
giver of hope and love,
we give you thanks for the joint work
of the Philippine Independent Church's
Visayas-Mindanao Regional Office for Development,
Anglicans in Development
and Filipino communities
as they collaborate to develop the assets and skills of those communities.
We praise you for the way in which community members
are being empowered to help themselves to live lives
where they receive increased income,
more respect, and a sense of belonging.
Thank you for allowing Anglicans in Development and our donors
to be a part of this wonderful, life-changing story
and to glorify your holy Name.
This we pray through Jesus Christ our Lord
who lives and reigns with you and the Holy Spirit,
One God now and for ever.
Amen.
In 2023 we hope to raise for this project:
Donate Online Now
Your gift will be used to help our Sustainable Communities projects planned for this year.
Your donation will help ABM's Anglicans in Development and our overseas church partners work with communities to combat poverty, overcome illiteracy, enable better access to clean water and sanitation, end gender-based violence, build equality, increase resilience to climate change and disasters and strengthen community-level leadership.
As noted, this is a tax-deductible project. All donations are in Australian dollars (AUD) and all gifts of $2 or more are tax-deductible.
Gifts are received by the trustee for the 'Anglicans in Development Ltd' ABN 86 647 293 481
Gifts will be applied to the support of projects selected. In the unlikely event of projects being oversubscribed or not proceeding to completion, donations will be applied to similar projects.