Women and Children Resilience Project
AID has recently begun a partnership with the Diocese of Colombo, one of two dioceses that form the Church of Ceylon in Sri Lanka.
The church is engaging with the Anglican Communion's third and fourth marks of mission – standing in solidarity with those who are living in poverty and are struggling to survive, and challenging injustice and oppression.
AID is supporting a new project for 2023 which focuses on activities that provide support to women and children suffering as a result of the continuing economic crisis in Sri Lanka. In spite of a promised loan to Sri Lanka from the IMF, dependent upon the implementation of economic reforms, many people who were already struggling to make ends meet have been pushed to breaking point.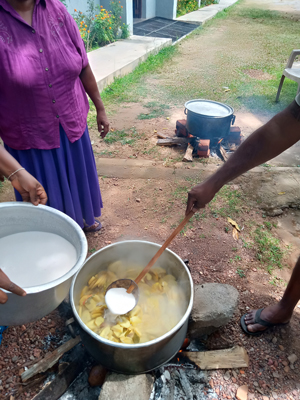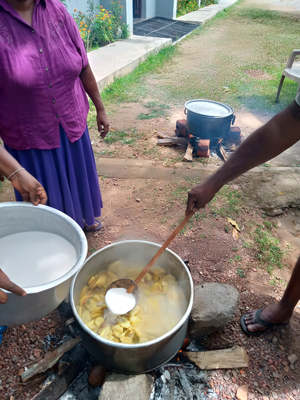 The project will:
Support travel to work costs for pre-school teachers at Oppuravillam Centre (helping them manage a 300% fuel cost increase)
Provide emergency food and/or one-off cash grants to 160 families struggling to survive
Provide milk or yoghurt food supplements for 30 children three times a week
Please be generous in your support of this project.
Project Prayer
The Lord satisfies the thirsty, and the hungry he fills with good things.
– Psalm 107.9
Taking on human flesh,
you became one with us
Jesus, son of Mary, Son of God.
Help us to see your face
in the women and children
of the Church of Ceylon's Diocese of Colombo.
May our collaboration support those women and children
who are suffering heavily because of the global economic crisis.
May they be graced by your guidance and blessing.
Move the hearts of Australian Anglicans
to help Sri Lankan pre-school teachers get to school,
to supplement children's food intake,
and to help families struggling to survive.
This we ask in the name of Jesus Christ, Emmanuel.
Amen.
In 2023 we hope to raise for this project: