Institutional Strengthening Project
Help support the Church to increase the skills and social outreach capabilities of its people.
Have you ever tried to use an instruction book that just doesn't seem to fit the Australian context? If so, you will know why the Mothers Union of the Anglican Church of Papua New Guinea (ACPNG) are reviewing the Positive Parenting manual which was originally produced for a context in a very different part of the world. Once reviewed, Mothers Union will produce a "home-grown" manual – one that is uniquely suited to the Papua New Guinea context. This project will fund the review as well as a training course for facilitators.
Last year, funds for this project were used for a mixture of activities that has served to build the capabilities of church leaders and members to engage in community development projects. Activities such as church members training as facilitators for the Anglican Alliance development course, 'Agents of Change', and management training for Diocesan Secretaries.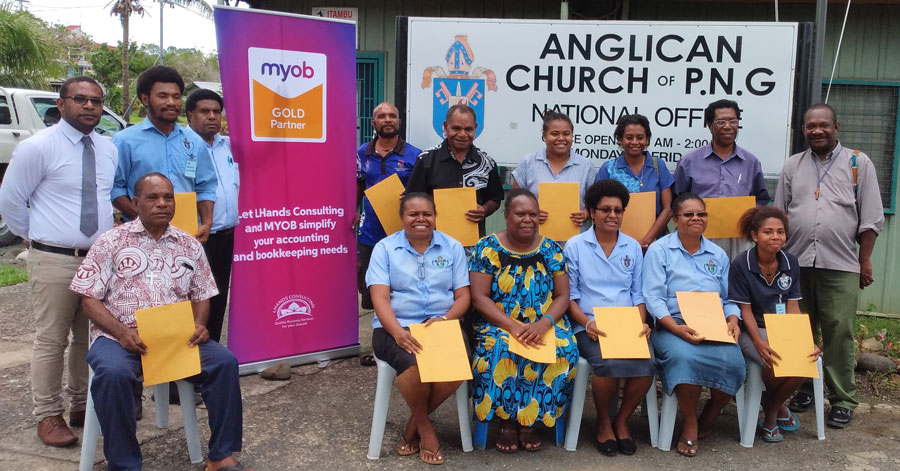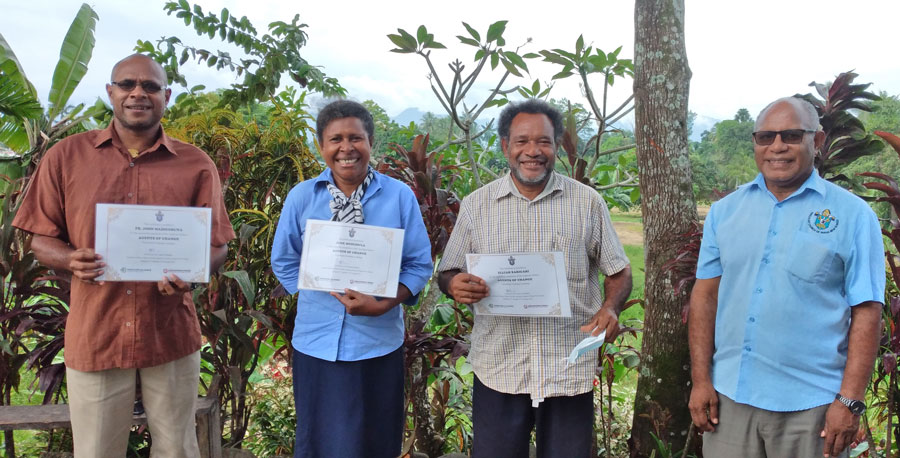 The church continued to provide COVID-19 awareness training, specifically in the Lower Jimi Valley, including the sewing and distribution of 700 face masks, as well as water buckets, soap and information posters.
In both Aipo Rongo and Popondota dioceses, 3,990 people were provided with COVID-19 and gender-based violence awareness.
An exciting development for ACPNG has been the recent appointment of Fr Peter Moi, previously Principal of Newton Theological College, as the church's new Capacity Development Facilitator. Fr Moi will scope and develop new activities, as well as arranging for follow-up financial training for the dioceses, policy development and planning for a major early childhood education program attached to Anglican parishes, especially in rural and remote areas.
In 2022 we hope to raise for this project:
Donate Online Now
Your gift will be used to help our Sustainable Communities projects planned for this year.
Your donation will help ABM's Anglicans in Development and our overseas church partners work with communities to combat poverty, overcome illiteracy, enable better access to clean water and sanitation, end gender-based violence, build equality, increase resilience to climate change and disasters and strengthen community-level leadership.
As noted, this is a tax-deductible project. All donations are in Australian dollars (AUD) and all gifts of $2 or more are tax-deductible.
Gifts are received by the trustee for the 'Anglicans in Development Ltd' ABN 86 647 293 481
Gifts will be applied to the support of projects selected. In the unlikely event of projects being oversubscribed or not proceeding to completion, donations will be applied to similar projects.
Agents of Change in Papua New Guinea
"The Agents of Change program is actually a God-sent initiative by the Anglican Alliance," says Fr John Madigobuna from St Francis Parish, Koki, Papua New Guinea.