Church Partnership Program
AID works in partnership with the Anglican Church of Papua New Guinea as part of the Church Partnership Program. The Church Partnership Program brings together seven Christian Church denominations and their Australian partners to work together to improve service delivery and build resilience in rural communities, with support from the Australian Government. It has been operating since the early 2000s and has had achievements in areas of adult literacy and improved livelihoods, improved school and community hygiene, especially during the COVID-19 pandemic, improved governance, increase in cooperation between the PNG churches and joint church advocacy.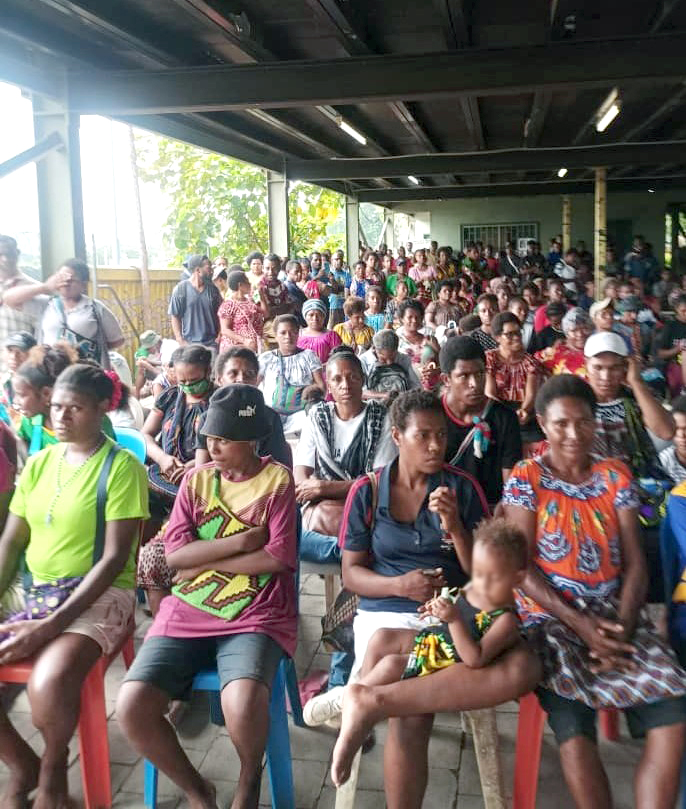 The Anglican Church of PNG is currently focused on developing their policies and structures to empower their dioceses and parishes to identify and address key local development challenges.
Watch this video of an adult literacy learner, Serah, who tells of how the Anglican Church's literacy program (as part of the Church Partnership Program) has transformed her life:
The Church Partnership Program is supported by the Australian Government through the Papua New Guinea–Australia Partnership. To donate to a similar project, please see PNG Adult Literacy.