Sustainable Livelihoods Project
Sustainable support for farming communities in semi-arid Eastern Kenya.
In the semi-arid lands of Eastern Kenya, AID supports our partner, Anglican Development Services, Eastern (ADSE), as they assist local farmers to adapt to the arid conditions and improve their food security by training them in drought-resistance cropping, improved goat production, improved marketing of agricultural products, digging wells, planting trees, and practising water conservation.
But since COVID-19 and Kenya's economic downturn increased the farmers' vulnerability, ADSE has also been teaching the farming groups various craft skills so that they can make goods to sell at the markets and to their friends, enabling them to buy food and support their children's schooling.
Pricilar Ndinda Mutuku (pictured) is a member of Vinya wa Uwaim, a women's self-help group which is part of Kyumbuke Community-based Organisation. The group has received training from ADSE on mat-making. Pricilar and her neighbours learned how to make mats to generate income as an adjunct to their farm income. This form of income is especially important during periods of severe drought, as it can become the only income for the farming families when their crops fail.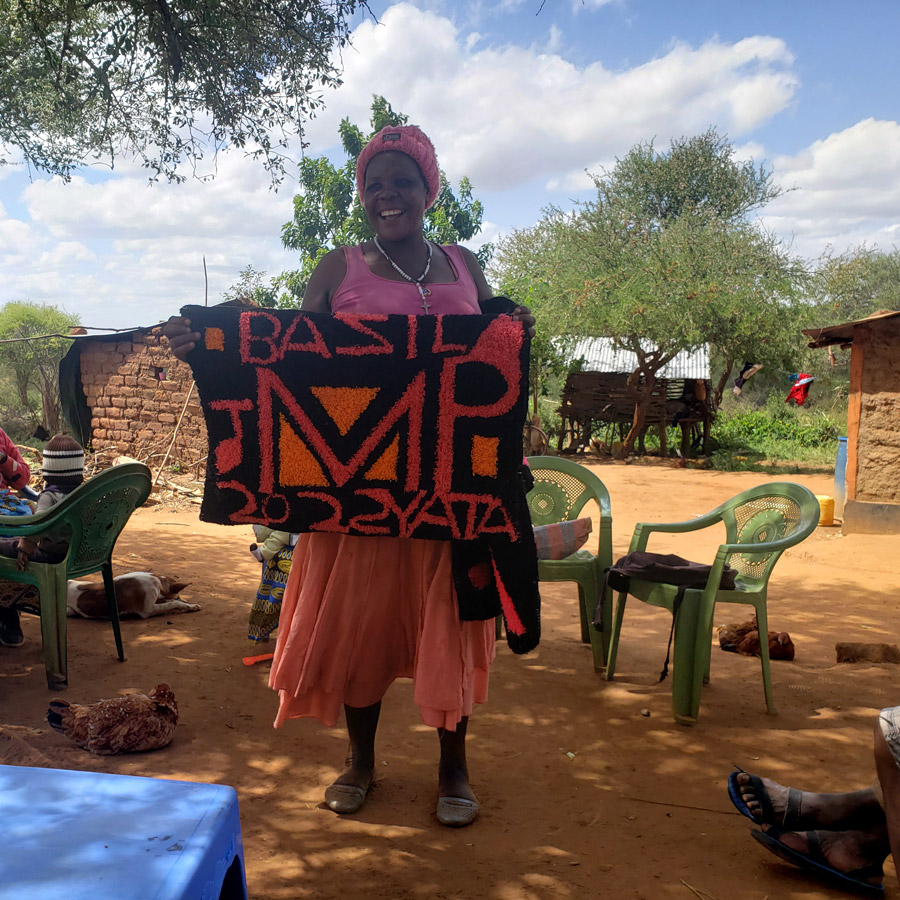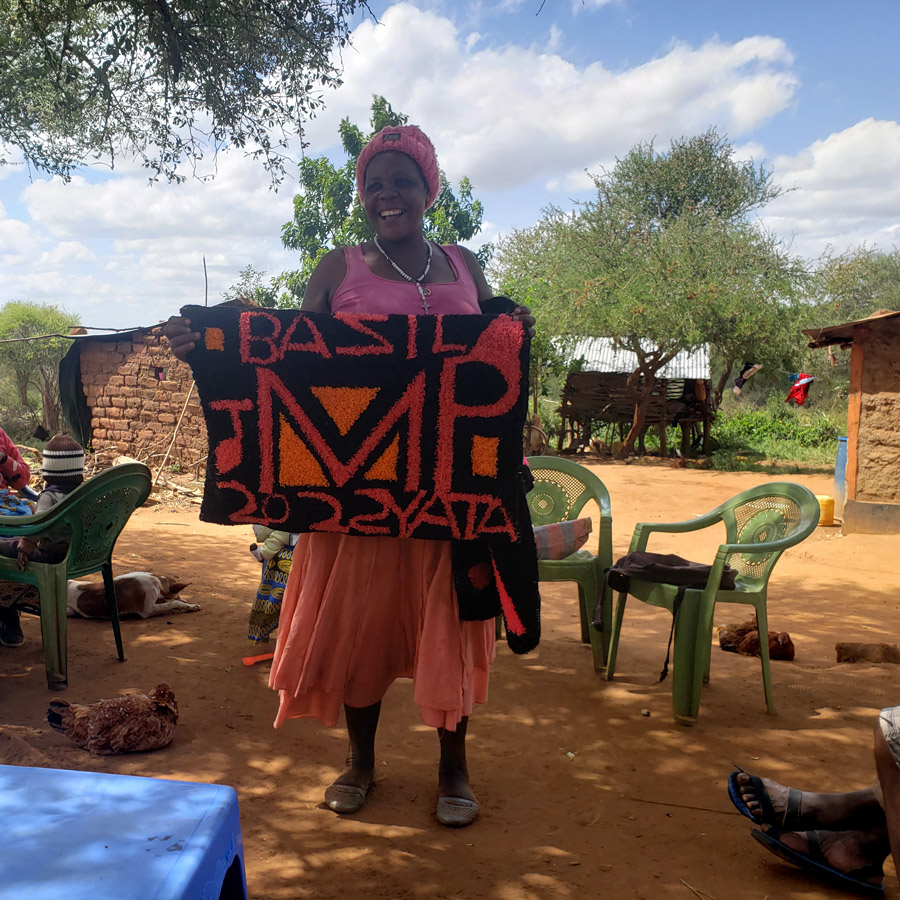 Pricilar says, "I am happy for the training on mat-making, as I do the mats during my free time, helping me to utilize my time well. Four of my group members have also gotten the knowledge on making mats and we have also improvised to make small women's bags. Now this has served as an alternative source of income for our women's group.
"Thanks to ADSE and Anglicans in Development for supporting the groups to receive this training. I am now getting an income amidst the tough economic times currently being experienced due to lack of rains, as I have managed to make 14 mats, earning a total of 18,000 Kenya Shillings (about $235). This has booted my family income and access to farm inputs."
Every donation you make to this project will be combined with funding from the Australian Government to reach more people. We have committed to contribute $1 for every $5 we receive from the Australian Government. Your donation will allow us to extend our program.
Project Prayer
The wilderness and the dry land shall be glad, the desert shall rejoice and blossom; like the crocus it shall blossom abundantly, and rejoice with joy and singing. Waters shall break forth in the wilderness, and streams in the desert; the burning sand shall become a pool, and the thirsty ground springs of water.
– Isaiah 35.1-2a, 6b-7a
Lord Jesus Christ,
you are the living water
that cleanses and cools,
that freshens and that quenches thirst.
We give you thanks for all the ways
in which those who work with Anglican Development Services, Eastern
have learnt to look after their land and droughtproof it.
We rejoice in the way that farmers have been taught
to market their produce and gain additional income.
As COVID-19 and inflation have hit the Kenyan economy hard,
we celebrate the work of Anglican Development Services, Eastern
that has taught agricultural skills, land-care, and various crafts to the farmers
so that they can maintain their incomes,
purchase food and support their children.
We pray particularly for your blessing on all those
who make mats and handbags to sell
and on all who carry on with the work
of caring for the environment
and protecting the planet.
We ask this in your great and holy name.
Amen.
In 2023 we hope to raise for this project:
Donate Online Now
Your gift will be used to help our Sustainable Communities projects planned for this year.
Your donation will help ABM's Anglicans in Development and our overseas church partners work with communities to combat poverty, overcome illiteracy, enable better access to clean water and sanitation, end gender-based violence, build equality, increase resilience to climate change and disasters and strengthen community-level leadership.
As noted, this is a tax-deductible project. All donations are in Australian dollars (AUD) and all gifts of $2 or more are tax-deductible.
Gifts are received by the trustee for the 'Anglicans in Development Ltd' ABN 86 647 293 481
Gifts will be applied to the support of projects selected. In the unlikely event of projects being oversubscribed or not proceeding to completion, donations will be applied to similar projects.
AID visits Kenyan Projects
When AID's Africa Program Manager, Dr Julianne Stewart, visited AID's partner, ADSE, and their communities in Kenya recently, she was both inspired and saddened. You can read her story here.