Sustainable Livelihoods Project
Mitigating climate change by more efficient use of water.
Farmers in Kenya's semi-arid south-east are making big gains thanks to greater access to and more efficient use of water.
Josephine Mutinda belongs to Muuo wa Thome Self Help Group which participates in the Sustainable Livelihoods Project implemented by ABM's partner, Anglican Development Services, Kenya (ADSE).
She and her husband live in rural Kyua in Eastern Kenya. Josephine started keeping poultry and growing vegetables to generate income. "I had little knowledge from my childhood on how to do vegetable farming. And due to the drying up of the seasonal river that I used to get water for my vegetables, and crop diseases, the vegetables would dry up and make no profit. The chicken-rearing was not promising due to the poultry diseases that I didn't know how to manage",
she said.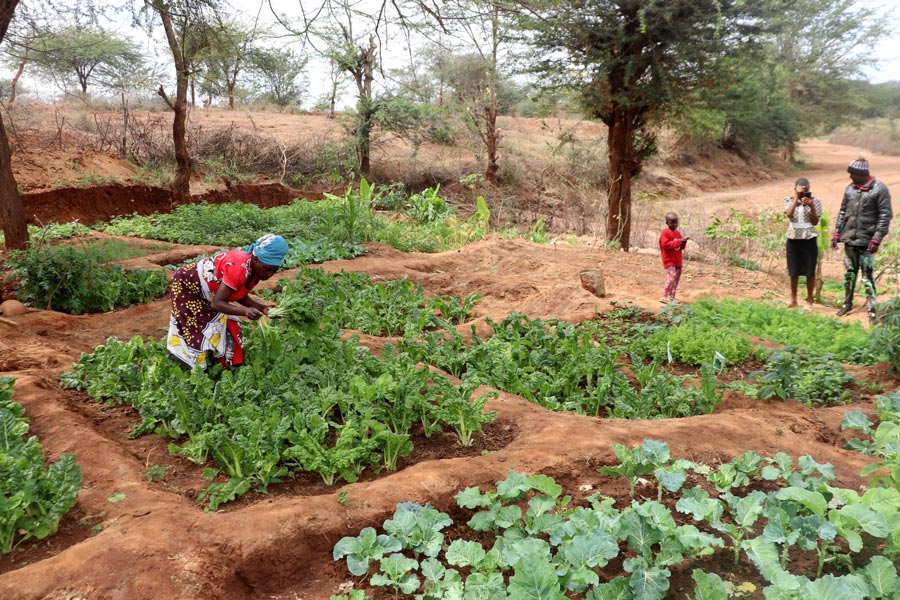 When ADSE came to the area a few years ago, Josephine's group was quick to join the new project, learning about water harvesting, various agricultural technologies, environmental conservation, and economic empowerment among other things. They also learned to dig zai pits that use less water and produce more vegetables.
"With the construction of two sand dams, the water levels along the Kavingo River have risen and now I can grow vegetables with ease as water is readily available", says Josephine. "Now, on an average, I sell vegetables worth 600 shillings each day, and with the money, I am able to take care of my family needs as well as pay for my savings and return the loans to the village savings and loaning group without a struggle.
"I also participated in the poultry group trainings and have constructed a poultry house. I am planning to take a loan of 10,000 shillings from our village saving and loaning group to purchase 100 chicks to start off with then increase to 500 chicken since now I have enough knowledge on poultry diseases and treatment, feeding, and housing to rear chickens for profit."
Every donation you make to this project will be combined with funding from the Australian Government to reach more people. We have committed to contribute $1 for every $5 we receive from the Australian Government. Your donation will allow us to extend our program.
In 2022 we hope to raise for this project:
Donate Online Now
Your gift will be used to help our Sustainable Communities projects planned for this year.
Your donation will help ABM's Anglicans in Development and our overseas church partners work with communities to combat poverty, overcome illiteracy, enable better access to clean water and sanitation, end gender-based violence, build equality, increase resilience to climate change and disasters and strengthen community-level leadership.
As noted, this is a tax-deductible project. All donations are in Australian dollars (AUD) and all gifts of $2 or more are tax-deductible.
Gifts are received by the trustee for the 'Anglicans in Development Ltd' ABN 86 647 293 481
Gifts will be applied to the support of projects selected. In the unlikely event of projects being oversubscribed or not proceeding to completion, donations will be applied to similar projects.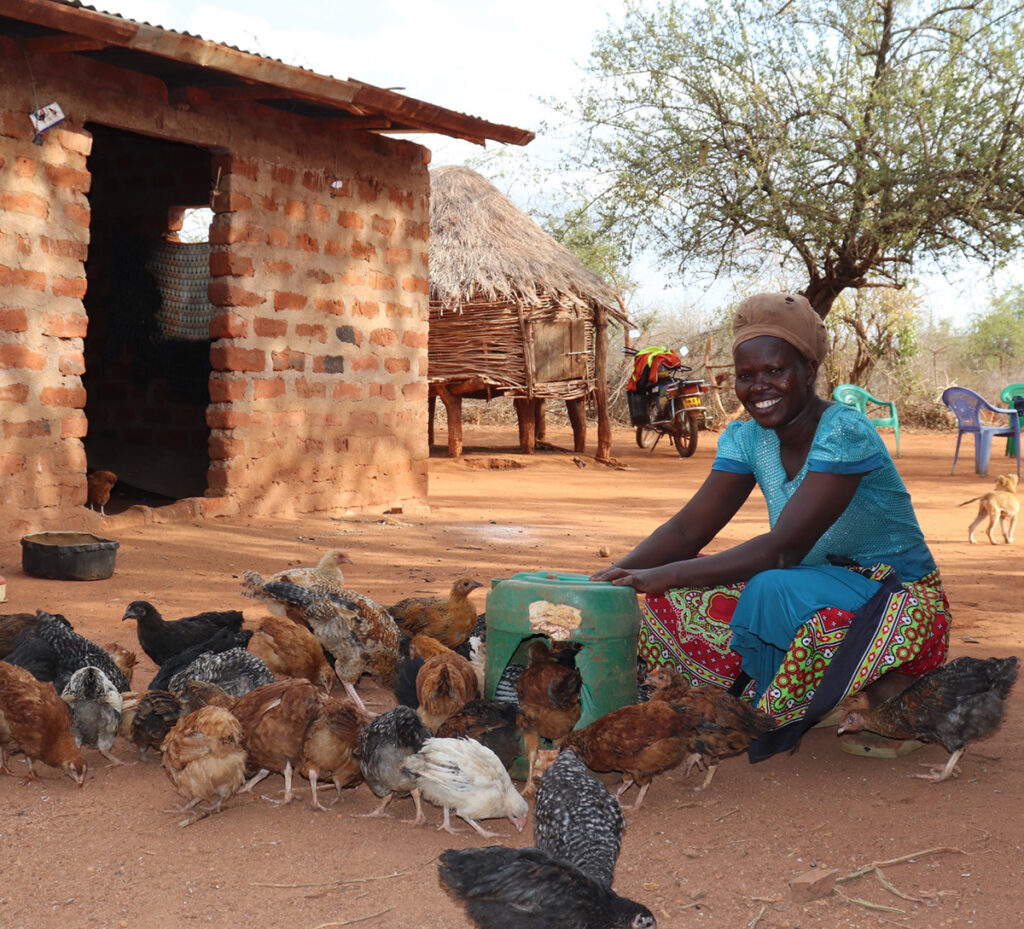 Kenyan Project Evaluation 2022
Read a summary of the recent evaluation of our Kenyan Livelihoods Improvement Project. Although affirming that all the objectives had been met, the evaluator recommended one further year of working with the same communities to increase the likelihood of the results being sustainable in the longer term.