It has long been a passion of the Anglican Church in Zambia to eliminate gender-based violence (GBV) and support the empowerment of women across the whole of Zambia, a country with a high degree of domestic violence, including child marriage.
AID partners with the church's social outreach arm, ZACOP, to address both gender-based violence and gender inequality through a range of measures. These measures include training community members as GBV counsellors who can provide counselling and make referrals, where appropriate, to the police, refuges, or other organisations who can provide assistance.
ZACOP also provides "Savings with Education" – a system of small savings and loans groups where members agree on their own savings rules and receive education in various topics. These groups enable their members to save and invest in particular goals, such as improving their farm incomes, or to pay children's school fees, and to take out and repay small low-interest loans. Another aspect of the project is the creation of local Gender Action Groups which go house-to-house to educate their neighbours about the unacceptability of gender-based violence and gender equality.
To achieve their aims, ZACOP works actively with other like-minded organisations, with district, provincial and national-level government, and with church and traditional community leaders, particularly in the rural villages.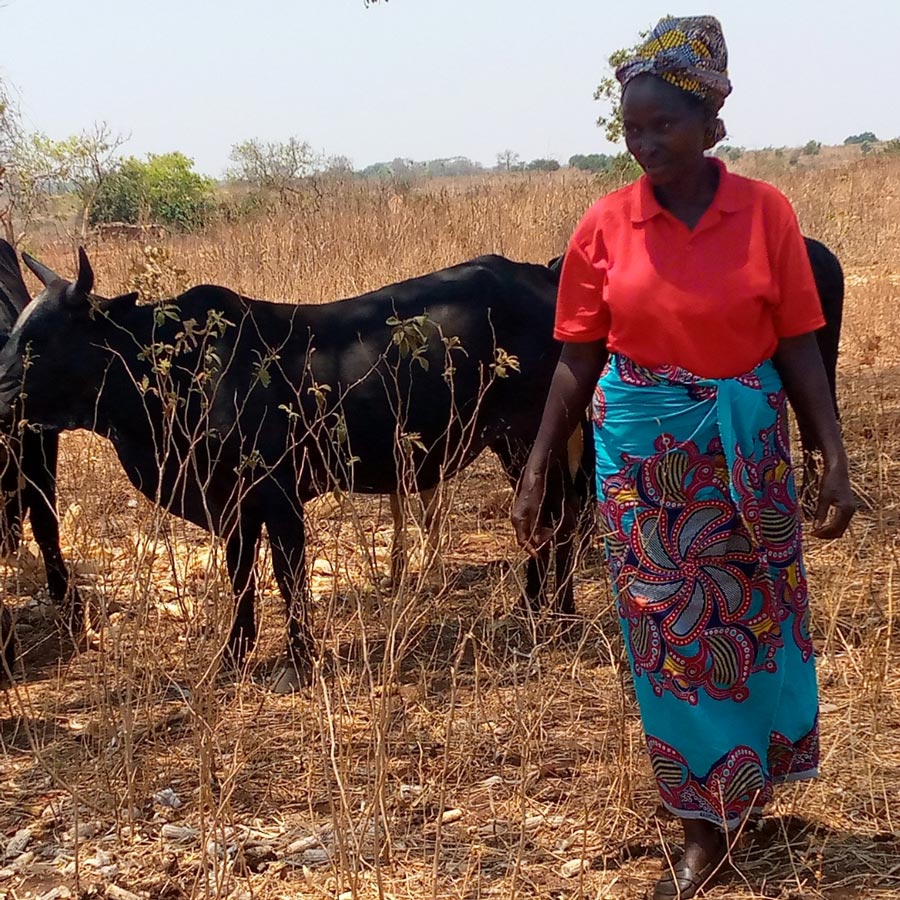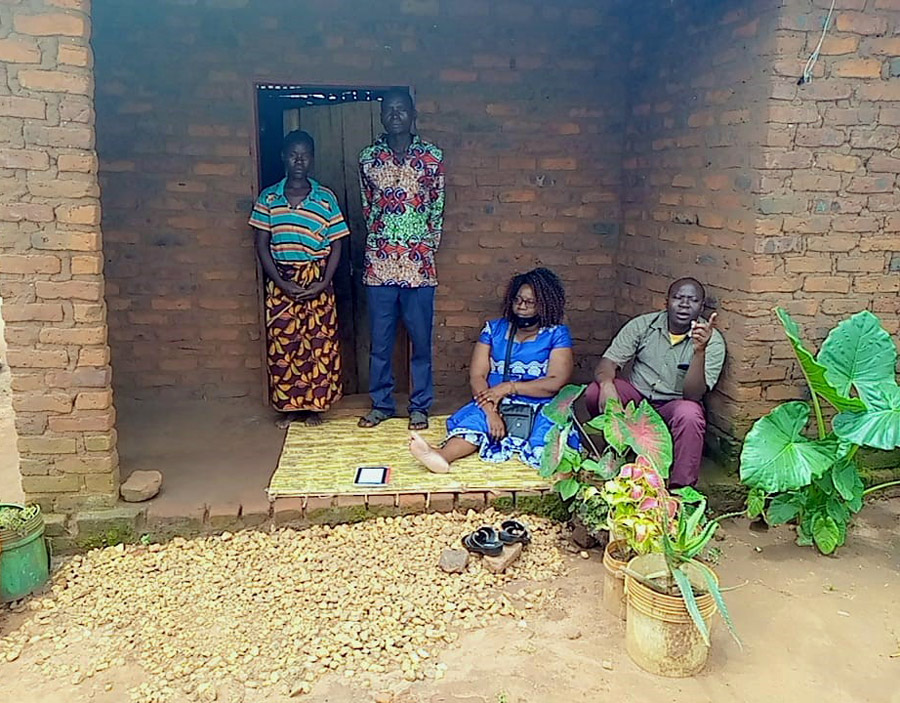 To support people to recover from Gender-based Violence, and to increase women's economic empowerment, ZACOP has already established numerous Savings with Education groups and is training people to create many more.
Irene joined the Tiyanjane Savings with Education Group four years ago. Her story shows how the groups can work for women to increase their livelihoods.
Irene comments: "Before joining [the savings group], I only had four cows. In the first year of joining the group, I managed to buy one cow and this cow gave me another cow. I also bought a plough to use for cultivation. I am so thankful for this good initiative which has also helped to change the livelihoods of many people in different communities."
In 2023 the project will engage more intentionally with women with disabilities, enabling the most vulnerable women to escape lives characterised by poverty and violence.
Every donation you make to this project will be combined with funding from the Australian Government to reach more people. We have committed to contribute $1 for every $5 we receive from the Australian Government. Your donation will allow us to extend our program.
Watch this video made by AID's Zambian partner, ZACOP, that gives insights into the Integrated Gender Equality Project. This documentary was made with participants in the project in Eastern Diocese and you can hear them speaking about the impacts of the project on them, in their own words. Thanks to the Australian Government through #ANCP for funding this documentary.
Project Prayer
There is no longer male and female; for all of you are one in Christ Jesus.
– Galatians 3.28b
Bless, Almighty God,
the work of the Anglican Church in Zambia
to eliminate gender-based violence and child marriage.
We ask for you to strengthen the work
jointly undertaken by the Zambia Anglican Council Outreach Programmes,
Anglicans in Development, and local communities
that seeks to address gender-based violence and gender inequality.
As we give you thanks for those who offer themselves
to be trained as counsellors,
we ask you to bless and protect
all who are victims of gender-based violence.
May the Savings with Education initiative flourish
and may the Gender Action Groups' message
of equality and non-violence fall on receptive ears.
Pour out your grace
on all whose lives are transformed
by this program.
We ask this in the name of Jesus Christ,
the Prince of Peace.
Amen.
In 2023 we hope to raise for this project:
Donate Online Now
Your gift will be used to help our Sustainable Communities projects planned for this year.
Your donation will help ABM's Anglicans in Development and our overseas church partners work with communities to combat poverty, overcome illiteracy, enable better access to clean water and sanitation, end gender-based violence, build equality, increase resilience to climate change and disasters and strengthen community-level leadership.
As noted, this is a tax-deductible project. All donations are in Australian dollars (AUD) and all gifts of $2 or more are tax-deductible.
Gifts are received by the trustee for the 'Anglicans in Development Ltd' ABN 86 647 293 481
Gifts will be applied to the support of projects selected. In the unlikely event of projects being oversubscribed or not proceeding to completion, donations will be applied to similar projects.