Integrated Water, Sanitation and Hygiene (WASH)
No longer carrying water and getting tired…
"Tha Khu Doh Ma Talo wee Htee lann Ba – I am very happy to no longer be carrying water and getting tired." So says Naw Paw Htoo, a grandmother of almost 70 and one of over 1,200 people who benefitted from increased access to clean water in six Myanmar states and divisions last year, thanks to the support of AID's partner, the Church of the Province of Myanmar (CPM) and to the work of the villagers themselves.
Naw Paw Htoo's village is located on the side of a mountain. The villagers previously had to travel almost five kilometres down to lower land to fetch water from a flowing stream. It was very hard work to carry the water up the mountainside, a burden that is mostly borne by women and children.
CPM doesn't just come in and do all the work of the project. Local villages form community-based organisations which work hand-in-hand with community development workers from the relevant CPM dioceses.
In the case of Naw Paw Htoo's village, the development team from Hpa-an diocesan engaged with the villagers to identify possible sources of water. They then explained what was needed to get water into the village. Following this, both the diocesan team and the villagers dug trenches, laid the pipes, and set up the water system. Importantly, the villagers used their own assets (including their labour) to get the water system set up. It took about two weeks in all.
"WASH" stands for "water, sanitation and hygiene". So, as well as bringing piped water to Naw Paw Htoo's village, the project has also been teaching the villagers about health and hygiene. Topics include the need to keep domestic animals away from food and water being consumed by humans, and to ensure excrement doesn't contaminate the water supply. Villagers are also trained in protecting the natural environment. Greater knowledge of hygiene means that incidences of diarrhoea and other contagious diseases are reduced. And greater environmental awareness has enabled more effective small-scale farming to be carried out.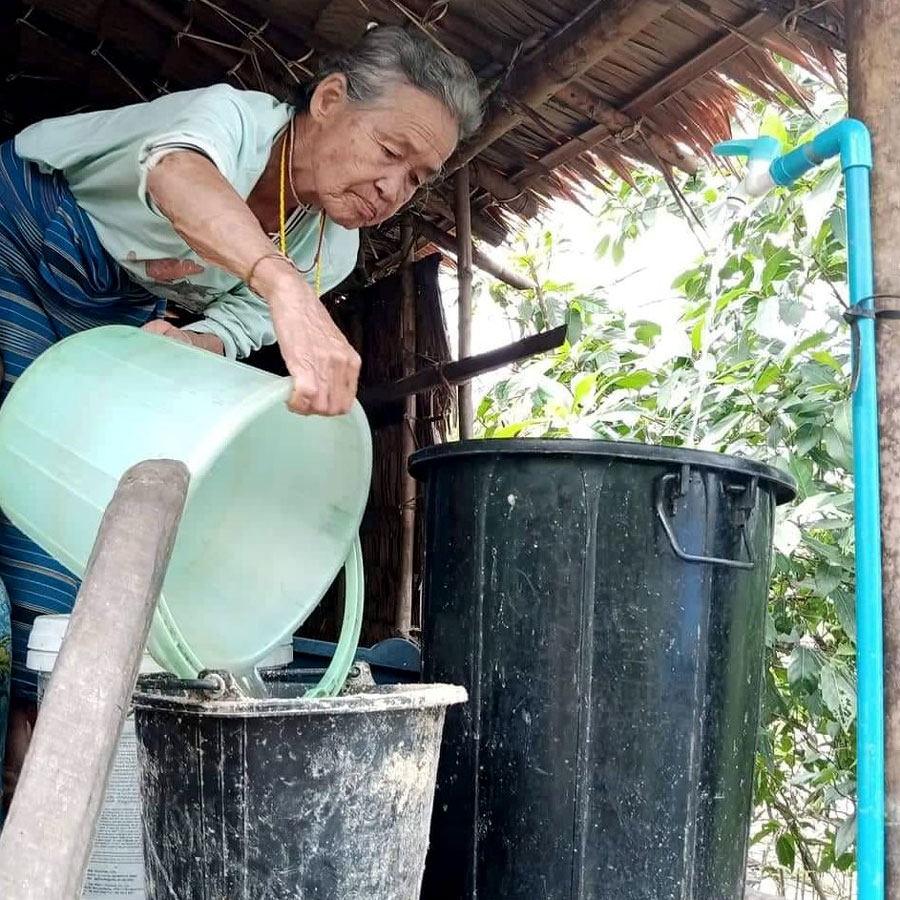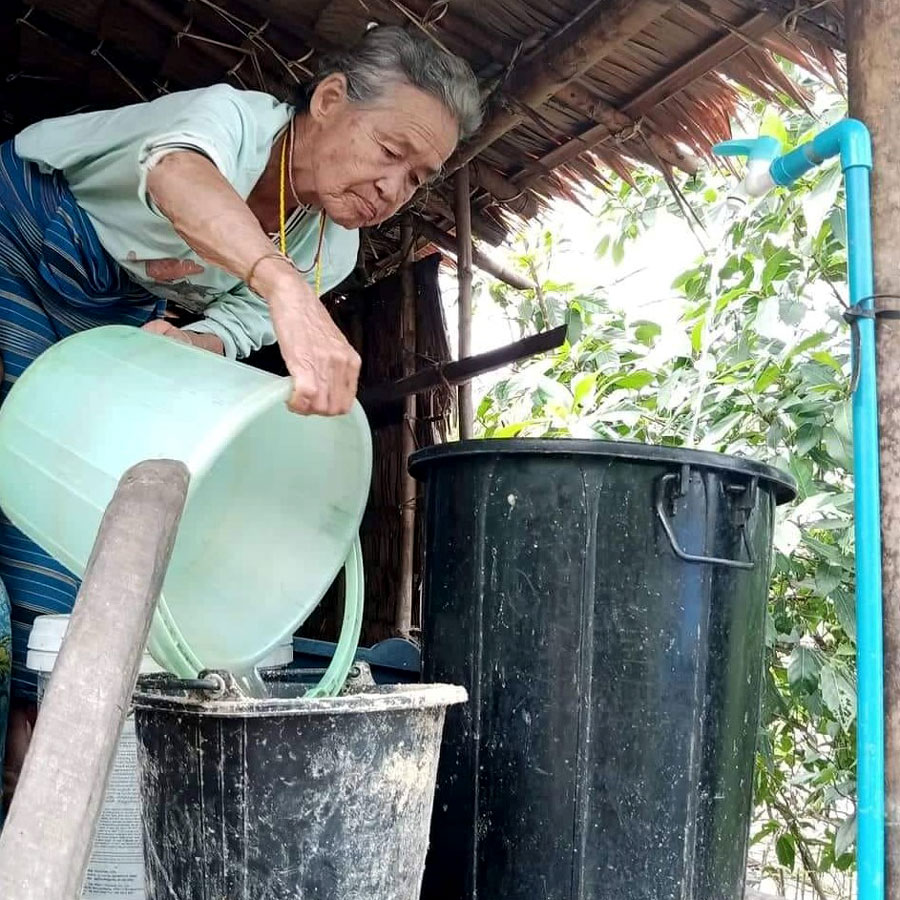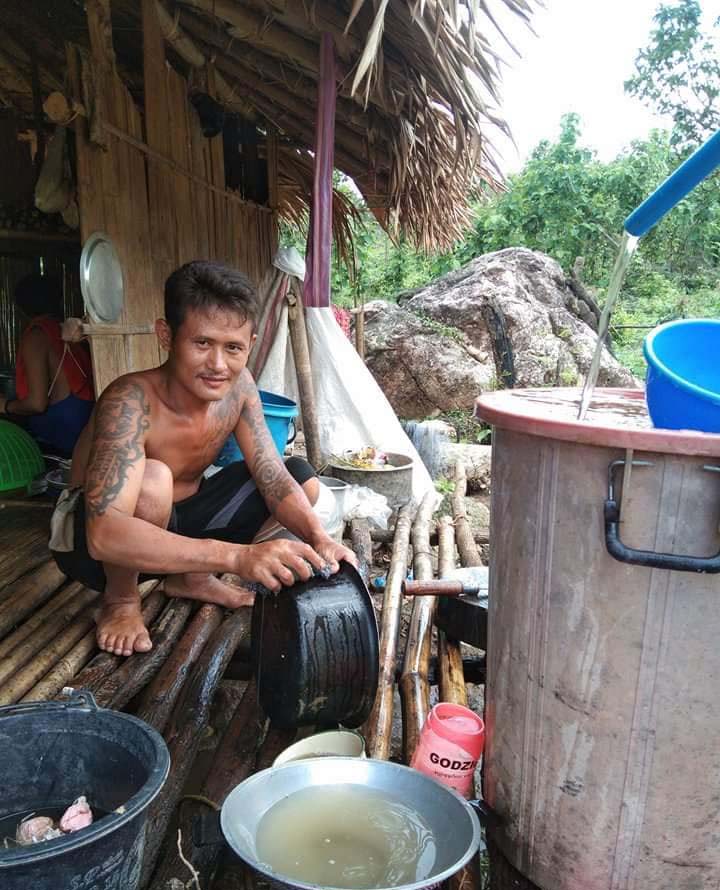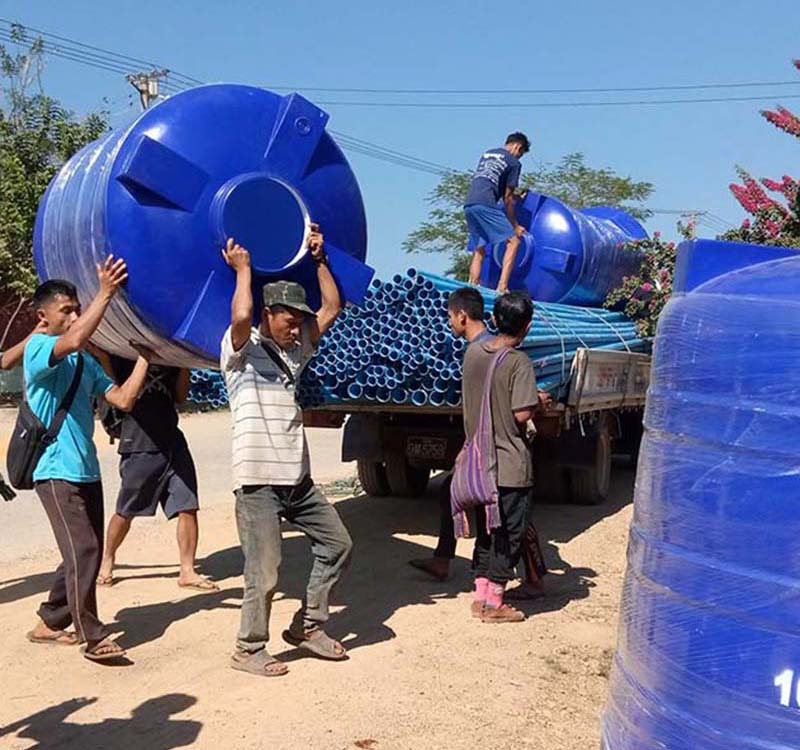 In other remote villages where CPM has also facilitated the installation of water storage and piping, and provided training in health and hygiene, the villagers talk about how great it is to be able to have a bath in the house, instead of walking many kilometres. And, with ready access to water, a village chief said, "I will grow vegetables and raise goats inside my house compound. Thank you very much, all of you."
Your support of this project will enable many more people in remote Myanmar communities to access clean water in their homes, learn about environmental hygiene and protection, and improve their health and livelihoods.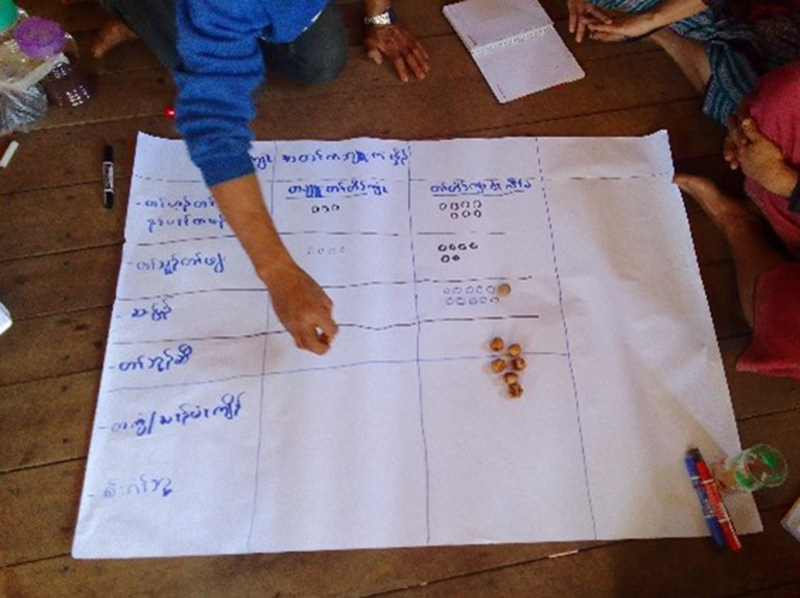 Project Prayer
Jesus said: Come to me, all you that are weary and are carrying heavy burdens, and I will give you rest.
– Matthew 11.28
Servant God,
thanks be to you
for the opportunity to be able,
in your name,
to assist those who have long had to carry
the burden of water transportation
on their backs, especially women and children.
We give you thanks for the way in which
communities in Myanmar, the Church in that country
and Anglicans in Development
have been able to come together
and achieve successful outcomes.
We pray for your continued blessing
so that more people can receive
clean water in their homes,
learn how to protect their environment,
and improve their health and livelihoods.
This we ask in the name of Jesus Christ,
whose yoke is easy and whose burden is light.
Amen.
In 2023 we hope to raise for this project:
Donate Online Now
Your gift will be used to help our Sustainable Communities projects planned for this year.
Your donation will help ABM's Anglicans in Development and our overseas church partners work with communities to combat poverty, overcome illiteracy, enable better access to clean water and sanitation, end gender-based violence, build equality, increase resilience to climate change and disasters and strengthen community-level leadership.
As noted, this is a tax-deductible project. All donations are in Australian dollars (AUD) and all gifts of $2 or more are tax-deductible.
Gifts are received by the trustee for the 'Anglicans in Development Ltd' ABN 86 647 293 481
Gifts will be applied to the support of projects selected. In the unlikely event of projects being oversubscribed or not proceeding to completion, donations will be applied to similar projects.