Integrated Water, Sanitation and Hygiene (WASH)
The miracle of clean drinking water.
Despite immense challenges, AID's partner, the Church of the Province of Myanmar (CPM), continues its work of furthering the kingdom of God. These challenges include increases in new COVID-19 cases, daily life under the military regime, limited access to funds, a rise in the cost of food and medicines, and renewed ethnic conflicts.
But last year, a small miracle occurred.
The 121 households of Kyo Taw village in the northwest Dawn Na mountains were finally able to gain easy access to drinkable water. Pipes and tanks were brought by road and then carried overland through hilly forested areas. But with much effort and people working together, pipes were laid and water is now connected to most households.
The residents are now using the water for personal hygiene, drinking and cooking, and for the watering of seasonal crops in their gardens.
"Their water crisis is over now", said Diocesan Development Officer, Saw Samuel Nay Doh. "But we need your precious prayer for our implementation and activities in the current difficult situation. Much appreciation to ABM [AID] and its supporters," he added.
A total of 2,151 people benefitted from CPM's WASH projects last year. Despite the many challenges, this life-giving WASH program will continue to be implemented in parts of the country where it is possible. The success in Kyo Taw village shows the determination of CPM, and of the people of Myanmar where CPM works, to overcome the odds to share the gospel of love, hope and justice in this most tangible way.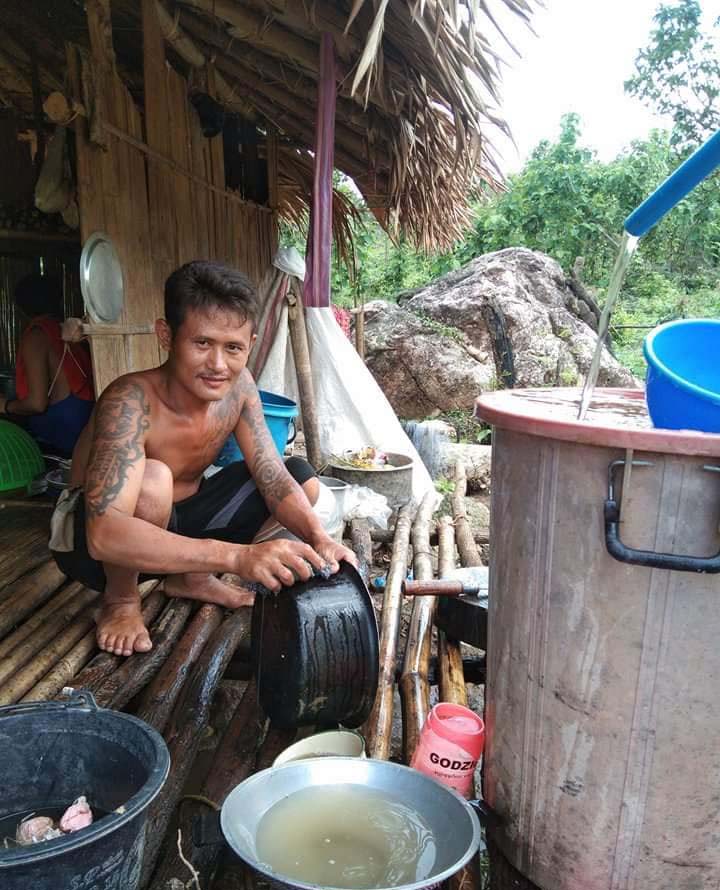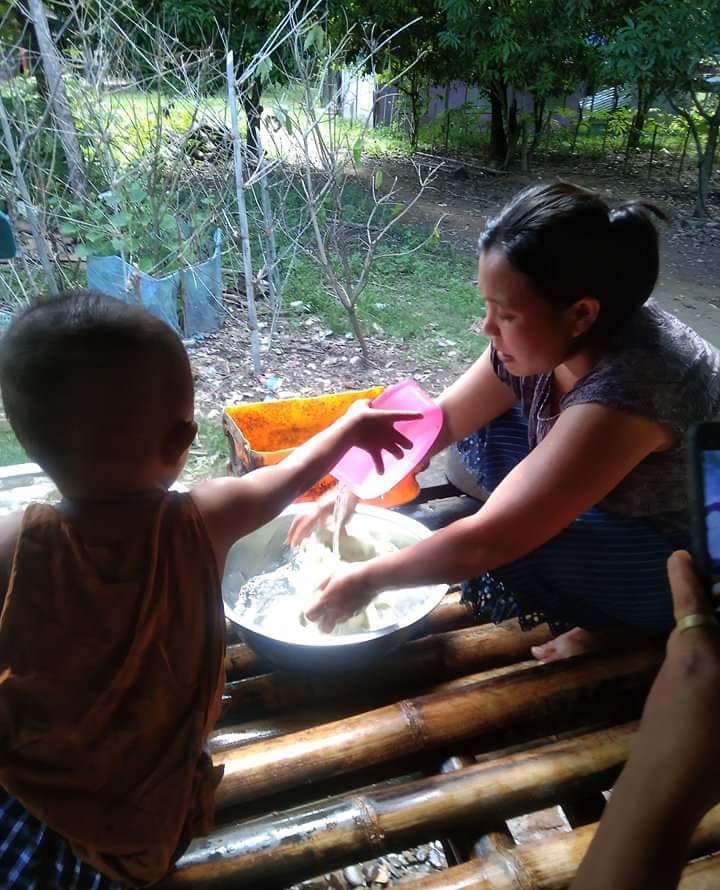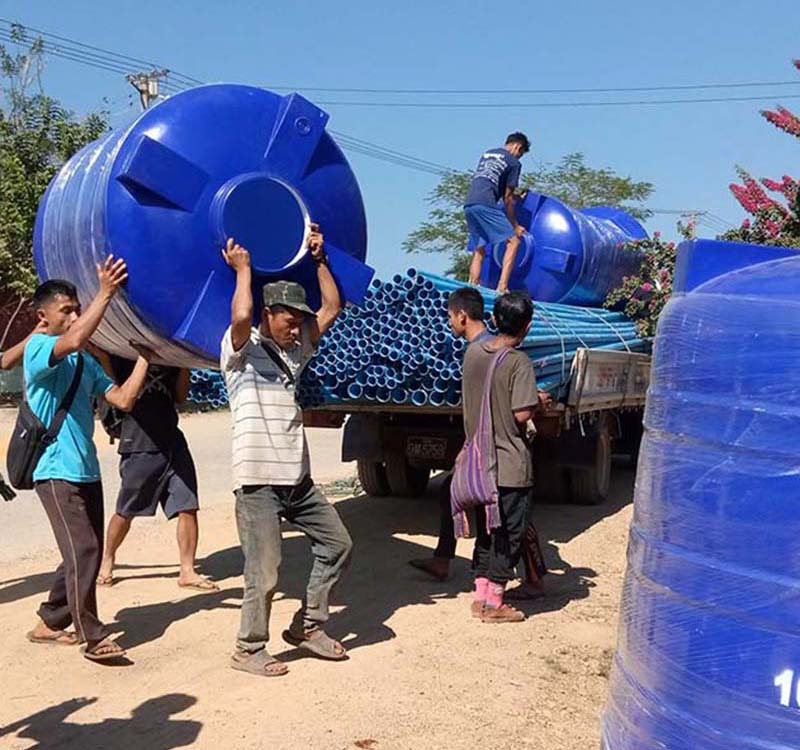 Last year ABM's partner, the Church of the Province of Myanmar, carried out a total of eight Water, Sanitation and Hygiene (WASH) projects with support from ABM: from Chin State in the country's far west, to the Ayeyarwady River, to Mandalay in the centre, to Kachin State in the north and Kayin State in the south, near the Thai border.
More than 2000 villagers benefitted.
In Chin State, the village of Phong Phaing comprises 23 families (106 people). The people there are traditional hillside cultivators. Prior to the project, it would take 30 minutes for a woman or child to walk to a stream to get a small bucket of water, but this water was not always clean. So, the villagers formed a water committee, did some research, and found it was possible to pipe clean water using a gravity feed down to the village
from the stream's source in a forest, some four kilometres away. The pipes were then ordered, and people were trained in hygiene and sanitation, and in environmental conservation. But armed conflict in the area meant that delivery of the pipes was delayed. Finally, the new water facility was installed in June, when an opening ceremony was held to mark the completion of the new water source.
In 2022 we hope to raise for this project:
Donate Online Now
Your gift will be used to help our Sustainable Communities projects planned for this year.
Your donation will help ABM's Anglicans in Development and our overseas church partners work with communities to combat poverty, overcome illiteracy, enable better access to clean water and sanitation, end gender-based violence, build equality, increase resilience to climate change and disasters and strengthen community-level leadership.
As noted, this is a tax-deductible project. All donations are in Australian dollars (AUD) and all gifts of $2 or more are tax-deductible.
Gifts are received by the trustee for the 'Anglicans in Development Ltd' ABN 86 647 293 481
Gifts will be applied to the support of projects selected. In the unlikely event of projects being oversubscribed or not proceeding to completion, donations will be applied to similar projects.