Disability Inclusion Project
Low interest loans to support new and expanded small business opportunities for people with disabilities brings economic independence.
AID works with the Diocese of Perth in Western Australia through their Partnership in Mission with the Diocese of Eldoret in Kenya's Rift Valley. This project came out of the passion that both dioceses have for supporting people living with disabilities. By providing small low-interest loans to people with disabilities, or the parents of children living with disabilities, to commence or develop small businesses, the project supports its participants to be independent and earn their own livelihoods.
The Disability Inclusion Project has already supported 33 people with disabilities to earn independent livelihoods. Additionally, the participants are provided with training in business management and are given a mentor to support them in their business endeavours.
Ken is one of the participants. This is his story:
"At first, I set up a tree nursery at the local school near my home. But when sheep started destroying the seedlings, I moved the nursery to my home. Now I can manage the nursery better as I get assistance from my family", says Ken.
Ken has also passed on some of the knowledge he's learned through the project. He has taught his wife, his brother and his children how to monitor stock and market supply, so that it has become a real family business. The business is doing well, and Ken can now pay for his two children to go to high school and college respectively.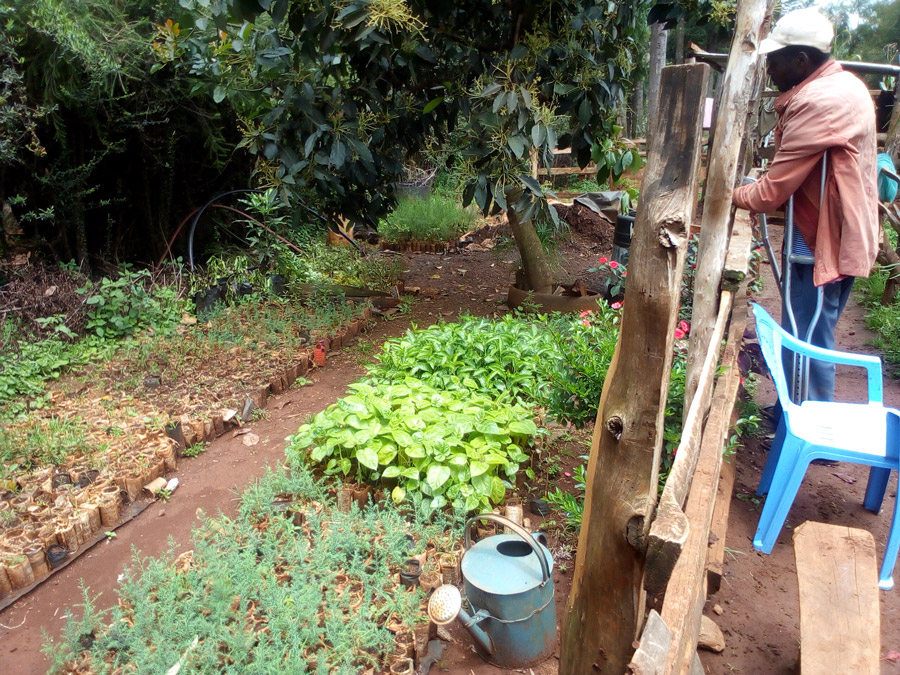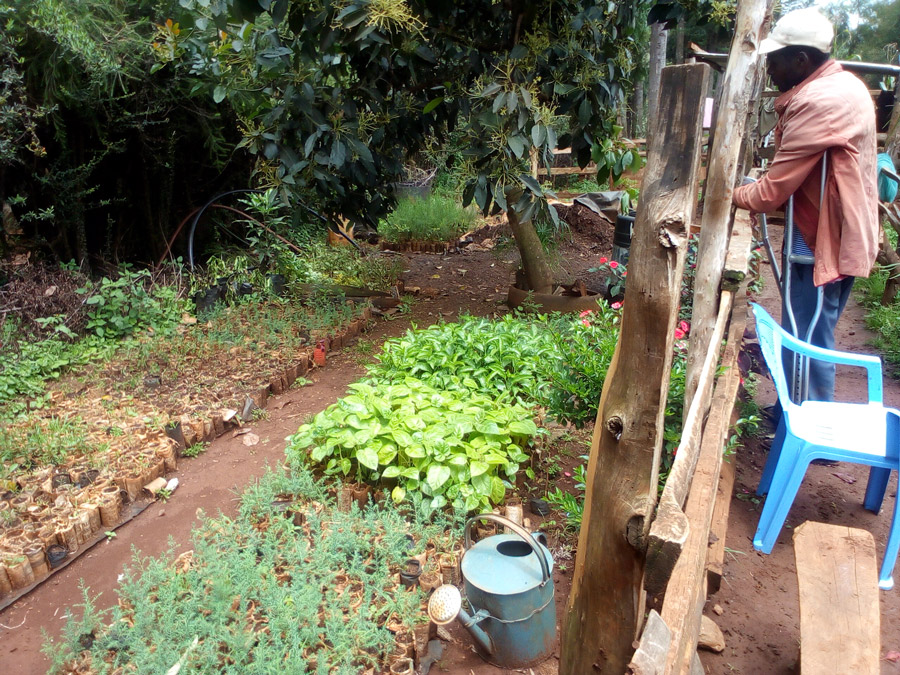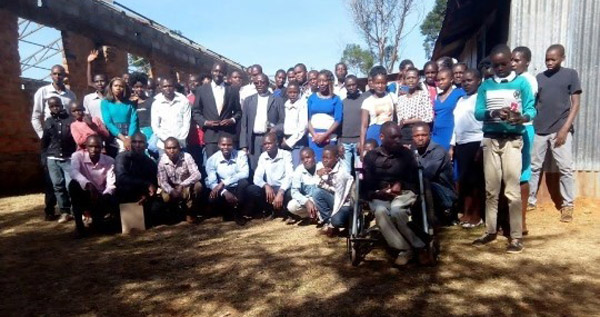 The project has also trained 14 Anglican parishes – over 2,000 people – to become aware of the rights of people living with disabilities. Once trained, these people then raise the awareness of others. They are also encouraged to act. Examples of their actions include installing ramps at the entrance to churches, and even putting in a ramp to the church sanctuary so that a person in a wheelchair can receive the sacraments in the same manner as other parishioners. Others have pro-actively encouraged people with disabilities in their churches to join more fully into the church activities – such as becoming parish councillors or youth leaders.
Your gift to this project will help provide training, mentoring and a livelihoods loan to ten new participants.
Project Prayer
It was you who formed my inward parts; you knit me together in my mother's womb. I praise you, for I am fearfully and wonderfully made. Wonderful are your works; that I know very well.
– Psalm 139.13-14
Holy and Undivided Trinity,
we give you thanks for the partnership
between the Diocese of Perth, the Diocese of Eldoret,
and Anglicans in Development
that supports people living with disabilities
to be independent and earn their own livelihoods.
We celebrate that already thirty-three people have been supported
and mentored to manage their businesses.
We look forward to being able to serve
ten new participants in the program this year.
We thank you for calling people with disabilities
to take their rightful place in your Church
as parish councillors and youth leaders,
and we pray that you continue to call others
who live with disabilities into more roles.
We also give you thanks for the Spirit's call
to the over two thousand people from fourteen Anglican parishes
who have now become aware of the rights of people living with disabilities,
and who are working to make things accessible for all.
We pray through Christ our Redeemer.
Amen.
In 2023 we hope to raise for this project:
Donate Online Now
Your gift will be used to help our Sustainable Communities projects planned for this year.
Your donation will help ABM's Anglicans in Development and our overseas church partners work with communities to combat poverty, overcome illiteracy, enable better access to clean water and sanitation, end gender-based violence, build equality, increase resilience to climate change and disasters and strengthen community-level leadership.
As noted, this is a tax-deductible project. All donations are in Australian dollars (AUD) and all gifts of $2 or more are tax-deductible.
Gifts are received by the trustee for the 'Anglicans in Development Ltd' ABN 86 647 293 481
Gifts will be applied to the support of projects selected. In the unlikely event of projects being oversubscribed or not proceeding to completion, donations will be applied to similar projects.