Disability Inclusion Project
Imagine a church that has a dream to work with people with disabilities to help them realise their right to live full and independent lives.
Imagine that as part of working towards improving the human rights of people with disabilities, the church realises it must also change in fundamental ways. A church that has gone a long way towards achieving this dream is the Diocese of Eldoret in Kenya's Rift Valley.
AID has been partnering with the Diocese of Eldoret through its Partnership in Mission with the Diocese of Perth in Western Australia for the last four and a half years. In this time, 19 adults with a disability, and five families of children with a disability have been supported through the project.
The livelihoods part of the project involves provision of training, mentoring and short-term loans to people with a disability, or, in some cases, families of a child with a disability, to start or develop a small business.
The other part of the project involves raising awareness of both the human rights of people with a disability and of the need to remove the stigma of disability, among Anglican parishes, other churches and local communities in the area covered by the Eldoret Diocese.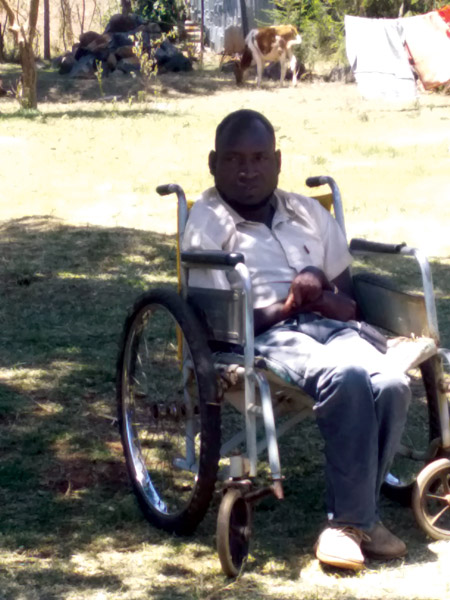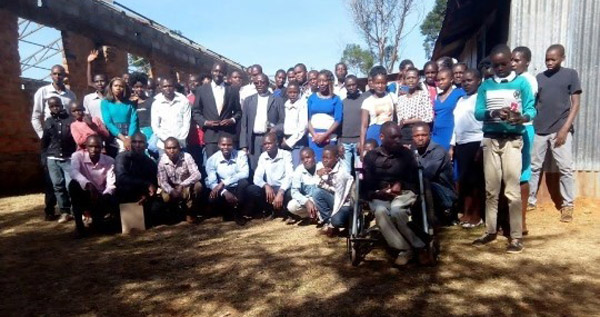 One outcome of the awareness-raising has been a happier outcome for Michael (not his real name), a child with cerebral palsy, left in the care of his elderly grandmother by his mother who could not cope. Awareness-raising conducted at Metkei parish led one of the parish councillors to refer Michael and his family to the Diocese's Community-based Rehabilitation Centre which gave him a medical assessment and referred him to hospital for surgery.
In past years, several parishes have redesigned the entrances to their churches to enable wheelchair access, and some have even instituted affirmative action measures to encourage parishioners who live with a disability to join the parish council.
John is one of the 19 participants in the livelihoods project. He is working with his family and mentors to start a small business. He is also the youth treasurer at his local parish.
In 2022 we hope to raise for this project:
Donate Online Now
Your gift will be used to help our Sustainable Communities projects planned for this year.
Your donation will help ABM's Anglicans in Development and our overseas church partners work with communities to combat poverty, overcome illiteracy, enable better access to clean water and sanitation, end gender-based violence, build equality, increase resilience to climate change and disasters and strengthen community-level leadership.
As noted, this is a tax-deductible project. All donations are in Australian dollars (AUD) and all gifts of $2 or more are tax-deductible.
Gifts are received by the trustee for the 'Anglicans in Development Ltd' ABN 86 647 293 481
Gifts will be applied to the support of projects selected. In the unlikely event of projects being oversubscribed or not proceeding to completion, donations will be applied to similar projects.