Walkabout Ministries (The Reverend Gloria Shipp)
"You never retire from ministry!" says an energised Gloria Shipp.
After a break necessitated by Covid-19 and a move from Dubbo to Nyngan where she grew up, Walkabout Ministries is opening new doors and keeping Gloria busier than ever.
In 2022 Gloria was commissioned as a Companion of the Company of the Good Shepherd. She ministers in the parishes of Nyngan, Warren, and Cobar. All 3 parishes are currently without a parish priest. Gloria conducts a monthly service in each parish, along with funerals, weddings, and increasingly, baptisms.
The Walkabout Ministries Women's camp was held again in May 2022 at the Riverside Caravan Park Nyngan. At this year's Reconciliation luncheon the guest speaker recounted the violent displacement of Aboriginal people around Nyngan. The Dubbo Elders Outreach Group continue to meet every Tuesday in the hall at Dubbo Anglican Church. Gloria makes the 330km round trip most weeks to be with them. She has also established a new Seniors group in Nyngan.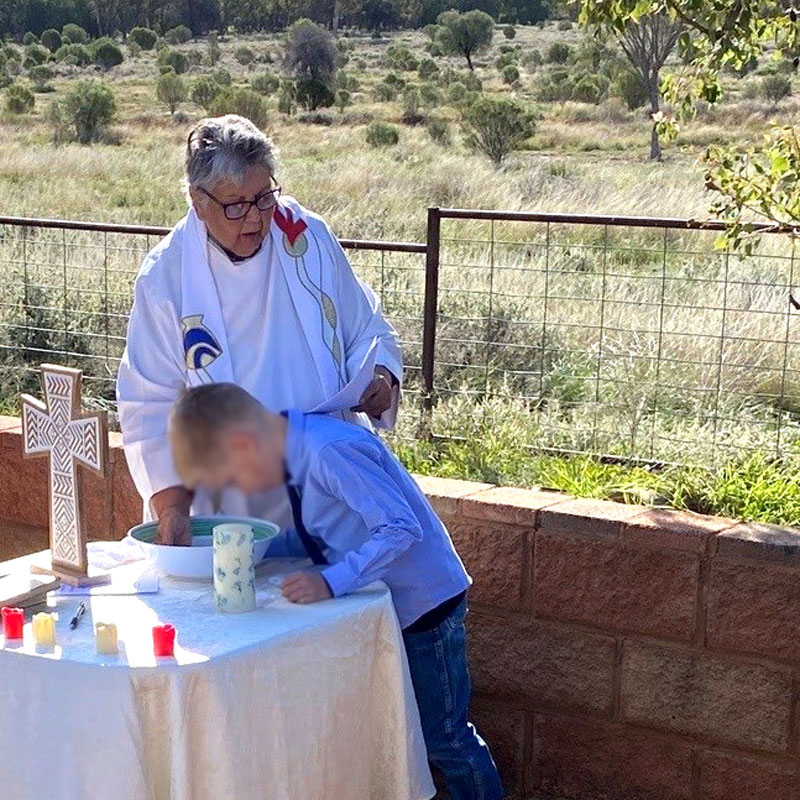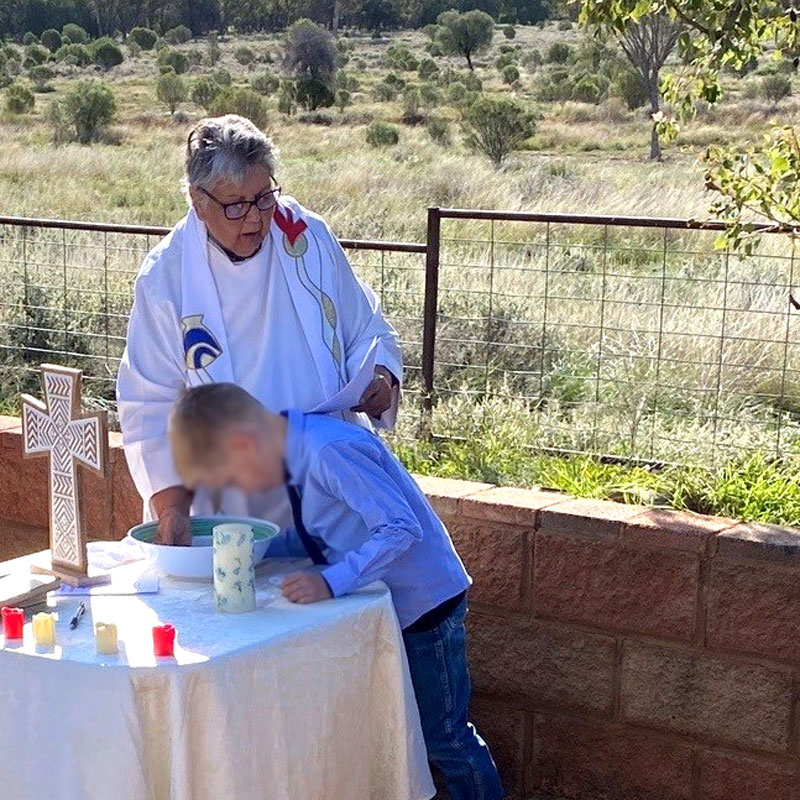 Although she retired as the official Juvenile Justice Chaplain at the beginning of the pandemic, Gloria continues to visit the boys in 'JJs' and has been sewing items for their rooms.
You can assist Walkabout Ministries by praying for Gloria's work and donating to this project. Donations provide a small stipend for Gloria, some administrative assistance, and funds to cover the costs of Walkabout Ministries activities.
Project Prayer
As the two disciples came near the village to which they were going, Jesus walked ahead as if he were going on. But they urged him strongly, saying, 'Stay with us, because it is almost evening and the day is now nearly over.' So he went in to stay with them. When he was at the table with them, he took bread, blessed and broke it, and gave it to them. Then their eyes were opened, and they recognized him; and he vanished from their sight. They said to each other, 'Were not our hearts burning within us while he was talking to us on the road, while he was opening the scriptures to us?'
– Luke 24.28-32
Risen Lord, we pray for your servant Gloria, and for her ministry among people within the Diocese of Bathurst.
May all those whom she accompanies in the course of her work find that they have encountered something of Jesus. May their hearts burn with love for you as they open the Scriptures and beak bread together.
We ask this for your Name's sake.
Amen
In 2023 we hope to raise for this project:
Donate Online Now
Your gift will help Gloria to carry out her ministry amongst Aboriginal and Torres Strait Islanders in the Diocese of Bathurst, encouraging communities to renew their spirits within.
As noted, this is NOT a tax-deductible project.
Gifts are received by the trustee for the 'Anglicans Board of Mission – Australia Ltd' ABN 18 097 944 717
Gifts will be applied to the support of projects selected. In the unlikely event of projects being oversubscribed or not proceeding to completion, donations will be applied to similar projects.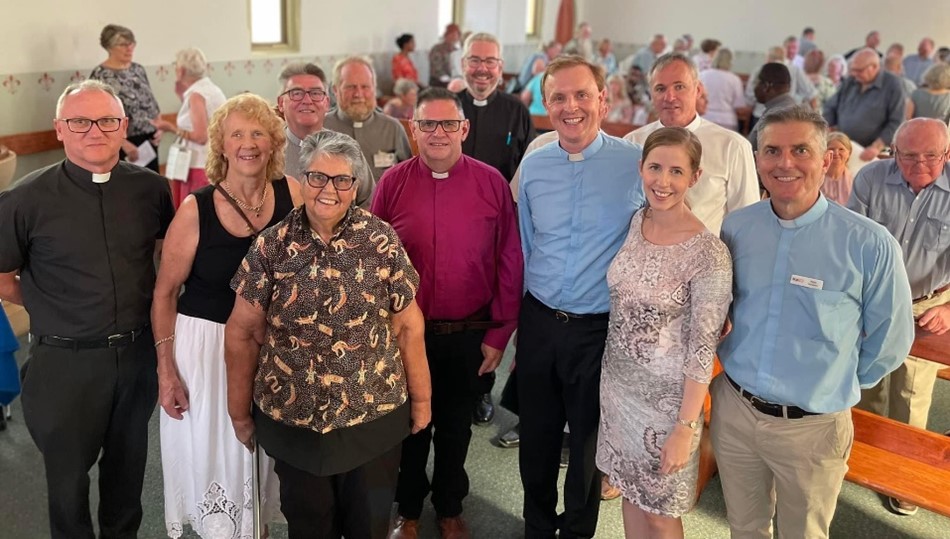 Walkabout Ministries Project Update
Read the Rev'd Gloria Shipp's latest report as she continues her ministry with Elders Groups, presiding at the Eucharist, conducting baptisms and funerals, and much more.