Nungalinya College Principal, Ben van Gelderen writes:
Although COVID finally arrived in the Northern Territory, 2022 was a full and productive year at Nungalinya! We continued with our new courses: 'Art & Faith' and 'Faith and Wellbeing' and a First Languages Literacy course also began, with elders from Yolŋu Languages and Murrinhpatha studying reading and writing in their own Languages. This is a preparation for further Bible translation training in the coming years. There were also many wonderful graduation evenings with joyous times of fellowship and praise and worship!
However, I would like to focus on our "Foundation Studies" courses- as these are where AID's support is directed. Nungalinya has three Foundation Studies courses, based on the levels of English literacy and Biblical literacy that students first enter the College with. Each course is a three-year cycle and in 2022 the focus was on Jesus and the New Testament. The English as an Additional Language/Dialect cohort learned the Easter story, the Certificate I group studied the Gospel of Mark and the Certificate II class undertook an overview of the New Testament. Out of the approximately 300 students that attend Nungalinya each year, about 170 people are enrolled in one of these Foundation Studies courses. In 2022, highlights included using "Walk Thru the Bible" cards and actions to memorize the New Testament story, classes leading readings and songs inspired from Mark's gospel in chapel, and being able to incorporate teaching in First Languages in classes on the Gospel of Mark. We even had a Men's class acting out Jesus's baptism at the river… at Rapid Creek in Darwin!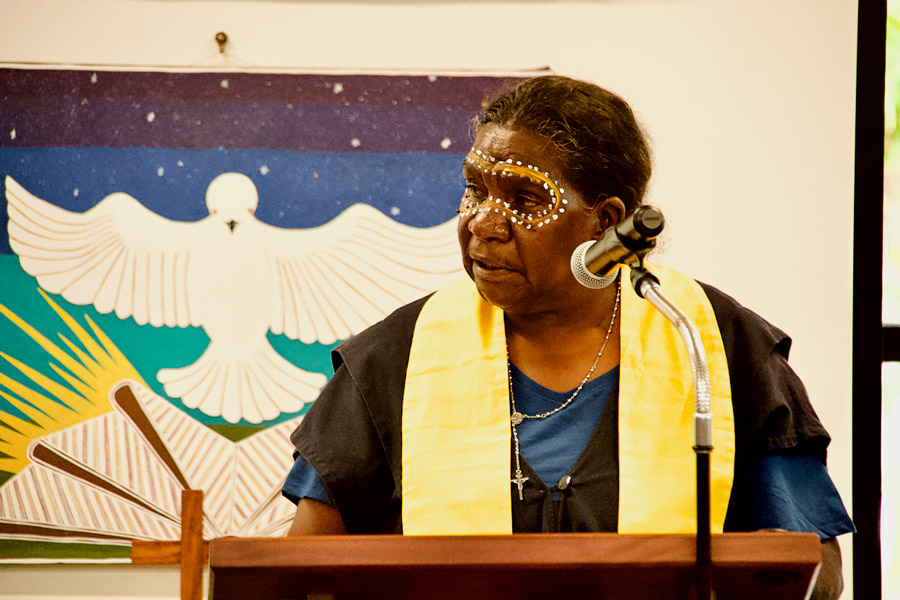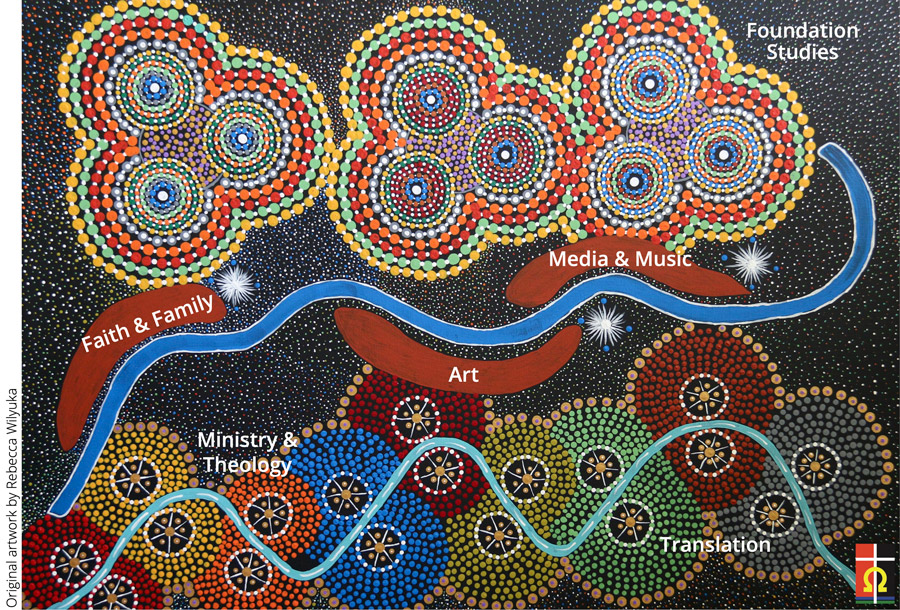 Foundation Studies truly are the foundation of the learning pathway at Nungalinya. Many choose to continue on to ministry and theology study having developed their English and Biblical literacy through their years in Foundation Studies. We sincerely thank you for partnering with us in this venture, as God continues to empower His church for acts of service in Indigenous communities.
You can learn more by watching this video: https://youtu.be/Kc7EhejTwFY
Project Prayer
No one can lay any foundation other than the one that has been laid; that foundation is Jesus Christ.
– 1 Corinthians 3.11
We give you thanks and praise,
Creator of all,
for the work of Nungalinya College this year
grounding the students in their studies of your Son Jesus Christ
and in their studies of the New Testament
through the three foundations courses that are taught.
May your Spirit prepare all who study and learn
to go back to their communities
and serve in Christ's name.
We praise you, too,
for the work and learning in the Art and Faith course,
the Faith and Wellbeing course, and the
First Languages Literacy course.
Bless Ben van Gelderen, the college Principal,
and the staff and students at Nungalinya,
and the many remote and rural communities
that the college works with.
We ask this in the name of Jesus Christ our Lord.
Amen.
In 2023 we hope to raise for this project:
Donate Online Now
Your gift will be used to help support Nungalinya College to grow its ministry to Indigenous Australians.
As noted, this is a tax-deductible project. All donations are in Australian dollars (AUD) and all gifts of $2 or more are tax-deductible.
Gifts are received by the trustee for the 'Anglicans in Development Ltd' ABN 86 647 293 481
Gifts will be applied to the support of projects selected. In the unlikely event of projects being oversubscribed or not proceeding to completion, donations will be applied to similar projects.