Nungalinya College Principal, Ben van Gelderen writes: we felt very blessed that we were largely uninterrupted by COVID-19 in 2021.
We were able to run all of our courses, and over 300 remote Indigenous students came in to Darwin to study. Most of these students are 'Elders' in both senses of the term, church leaders and people with responsibility in their own cultural and language practices. Our usual pathway of Foundation Studies (English and Scriptural literacy courses) through to Certificate III and IV in Ministry and Theology remained very popular, and we were very excited to be able to offer two new courses: 'Art & Faith' and 'Faith & Family'. These applied ministry courses focussed on expressing faith through traditional Indigenous symbols and styles, and family wellbeing/domestic violence prevention, respectively. In 2021, we also strengthened our commitment to First Languages as the first cohort from our 'Diploma of Translation' graduated, and we hosted a number of 'Languages Workshops' where Elders from over 12 First Languages made recordings on passages from the gospel of Mark and Genesis. These recordings will be used in conjunction with Nungalinya courses for years to come.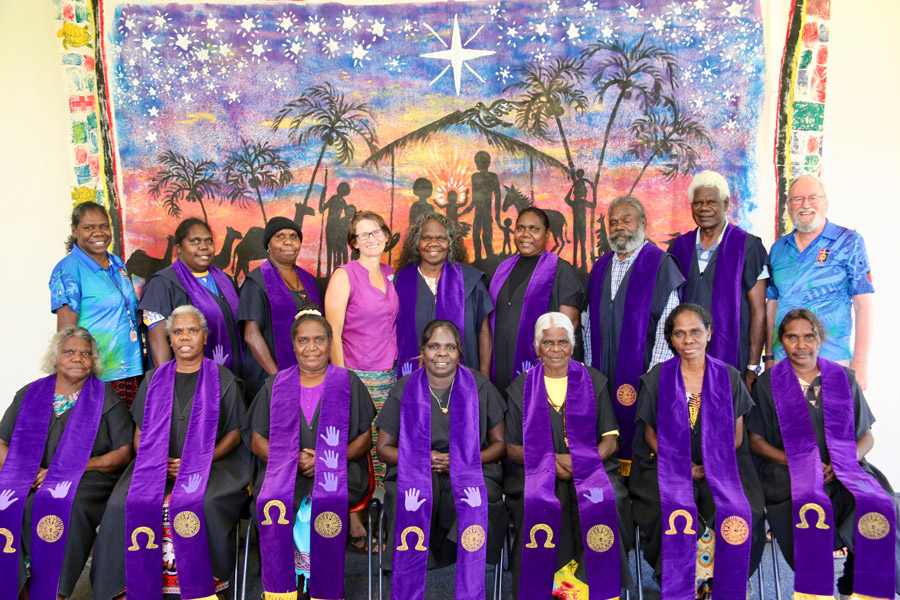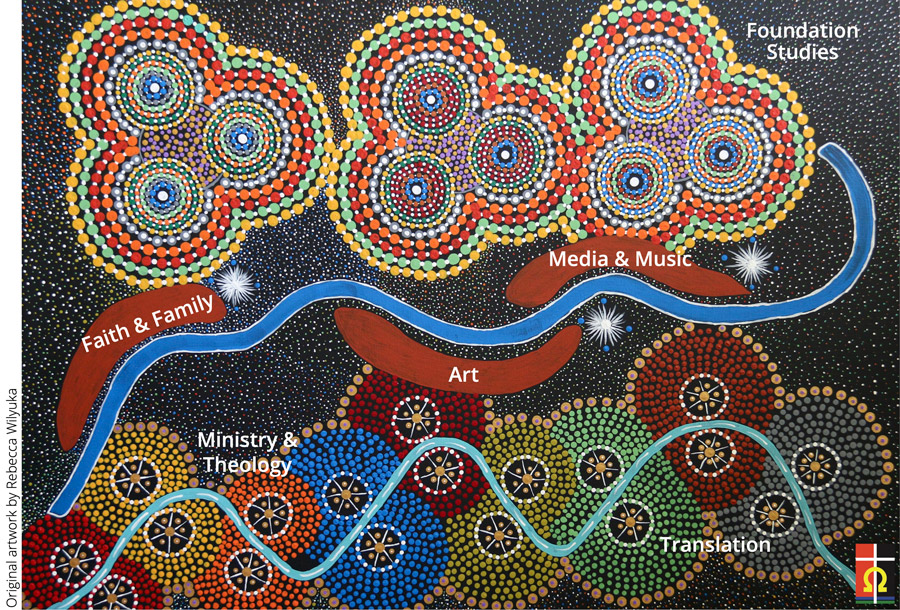 In 2022, we look forward to some further initiatives. Our Certificate II Foundation Studies course will be focussing on an overview of the New Testament with memory cards, songs and actions designed to learn the overall story. A new course in 'Learning a First Language' will run, as preparation for the next generation of Indigenous Bible translators, and we look forward to a record eight graduation ceremonies! We also anticipate being able to sell more Christian Indigenous artworks through our new Art Training Centre.
Your support continues to be vital, especially for the Foundation Studies classes, where almost every Nungalinya student begin their journey at the College.
Indigenous Elders continually comment that they come to Nungalinya to grow in their faith, to be refreshed and renewed to go back home and continue to serve their people, and to enjoy the fellowship of meeting new brothers and sisters in Christ. Thank you for partnering with us.
For more information please see this video: https://youtu.be/Kc7EhejTwFY
In 2022 we hope to raise for this project:
Donate Online Now
Your gift will be used to help support Nungalinya College to grow its ministry to Indigenous Australians.
As noted, this is a tax-deductible project. All donations are in Australian dollars (AUD) and all gifts of $2 or more are tax-deductible.
Gifts are received by the trustee for the 'Anglicans in Development Ltd' ABN 86 647 293 481
Gifts will be applied to the support of projects selected. In the unlikely event of projects being oversubscribed or not proceeding to completion, donations will be applied to similar projects.