Support a full-scholarship for an Aboriginal child at Gawura campus of St Andrew's Cathedral School in Sydney.
Located within St Andrew's Cathedral School, Gawura is a unique, full scholarship K-6 day school for First Nations children from inner Sydney. When they reach year 7, students are offered a fully paid scholarship for secondary school at St Andrew's Cathedral School.
Gawura's purpose is to close the gap in educational disadvantage of First Nations Peoples. Gawura is an environment where students feel safe, have access to wonderful indigenous teachers and an education that is culturally informed and authentic. A strong focus on literacy and numeracy sits alongside cultural learning. Students within Gawura and the Junior school of St Andrew's Cathedral School learn Wiradjuri language.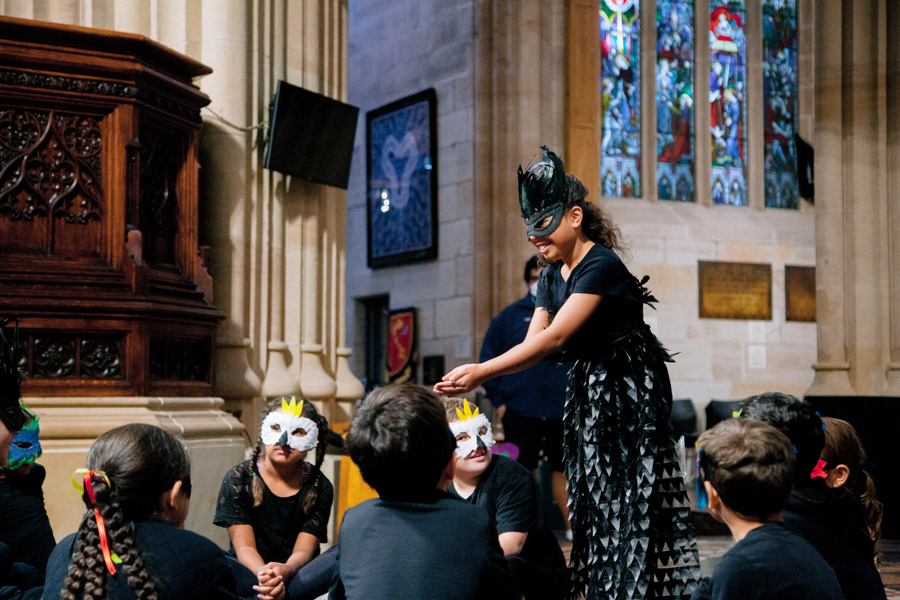 In 2022, students from Years 5 to 12 (after two years of cancellations) went on an "On Country Tour" to Cape York. Research shows that when there is a strong link between culture, land and community this benefits all aspects of learning for First Nations students.
Gawura graduates have gone on to complete a PhD, study medicine, receive a scholarship to Oxford University or work on Country within an indigenous community. Supporting these students is making a positive difference.
Your support and belief in the power of education helps to provide a Gawura scholarship for a student in secondary school, making a world class education accessible to someone who wouldn't otherwise receive this opportunity.
Project Prayer
Say to wisdom, "You are my sister", and call insight your intimate friend.
– Proverbs 7.4
God of this ancient land,
We give you thanks that Wisdom was at your right hand
when you created the world,
all its mountains, rivers, and deserts,
its people, plants, and animals.
You have made us with curious minds
and to be inquisitive,
so that we might seek for knowledge and understanding.
We are thankful for this great gift.
We thank you for all who were involved
with bringing Gawura School to birth,
and we pray that you would shower down your blessing on them,
on the current students and their teachers,
and on all who have studied at the school.
May the lives of all who teach and learn at Gawura
be marked by their embrace of your Holy Wisdom
and may their insight be empowered by your Holy Spirit.
We ask this in the name of the one who is Holy Wisdom,
Jesus Christ the Righteous,
who lives with you and the Holy Spirit,
One God, for ever and ever.
Amen.
In 2023 we hope to raise for this project:
Donate Online Now
Your gift will be used to help provide a Gawura scholarship for an Indigenous secondary school student.
As noted, this is a tax-deductible project. All donations are in Australian dollars (AUD) and all gifts of $2 or more are tax-deductible.
Gifts are received by the trustee for the 'Anglicans in Development Ltd' ABN 86 647 293 481
Gifts will be applied to the support of projects selected. In the unlikely event of projects being oversubscribed or not proceeding to completion, donations will be applied to similar projects.