Sustainable Agriculture Project
The remarkable achievements of this project have taken place amidst a deteriorating situation.
The combined impact of the pandemic and the unstable political situation brought by the military coup in February 2021 have constrained the implementation of community development project activities generally in Myanmar. Increased internal displacement and increased poverty have hit already poor and marginalised households.
In spite of these disruptions, women now form half of the community development committee members in each of the three villages in Hpa-an Diocese where this project has been working.
This is a huge achievement for the community-level gender equality discussions that are part of this project. When the project started the committees comprised only men.
Moreover, as a result of training in environmental sustainability, traditional slash and burn farming methods have stopped. Last year no trees were cut down in any of the three villages.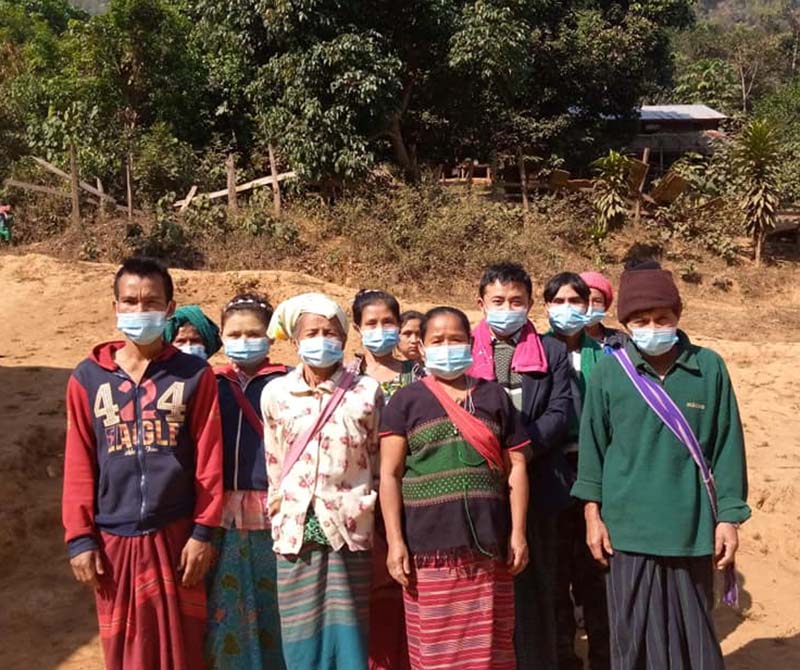 All three villages participated in a workshop on soap-making, and one village started raising chickens for income, and farmers learned more about organic agricultural/farming practices.
One of the villages which was severely impacted by COVID-19 restrictions received food aid and hygiene kits and the villagers were trained in COVID-19 awareness and prevention.
A total of 555 people participate in and benefit from this project. Their villages are located in a remote and difficult-to-access part of Myanmar near the Thai border.
This coming year, the project will continue to address the ongoing COVID-19 pandemic by providing information about vaccinations and continued training on hygiene. People will continue to be provided with support for their livelihoods and emergency food relief. There will also be an evaluation of the current phase which will inform planning for the next phase. This will extend the activities in this same part of Myanmar, and/or replicate successful initiatives in another location.
Supported by the Australian Government through the Australian NGO Cooperation Program. 
In 2022 we hope to raise for this project:
Donate Online Now
Your gift will be used to help our Sustainable Communities projects planned for this year.
Your donation will help ABM's Anglicans in Development and our overseas church partners work with communities to combat poverty, overcome illiteracy, enable better access to clean water and sanitation, end gender-based violence, build equality, increase resilience to climate change and disasters and strengthen community-level leadership.
As noted, this is a tax-deductible project. All donations are in Australian dollars (AUD) and all gifts of $2 or more are tax-deductible.
Gifts are received by the trustee for the 'Anglicans in Development Ltd' ABN 86 647 293 481
Gifts will be applied to the support of projects selected. In the unlikely event of projects being oversubscribed or not proceeding to completion, donations will be applied to similar projects.