Gaza Child Nutrition Project
Could Gaza be a better place for women and children?
What does the word 'Gaza' bring to mind? Probably not nutrition, yet nutrition is one of the many needs in the Gaza strip.
AID's partner Al Ahli Arab Hospital, as it battles with crises related to COVID-19 and renewed political conflict, has started a longer-term program to address malnutrition. And AID is supporting it.
In this, the first year, the project will provide a health consultation for 250 to 300 at-risk children, with 100 of these to be followed up with a six-month nutrition support program.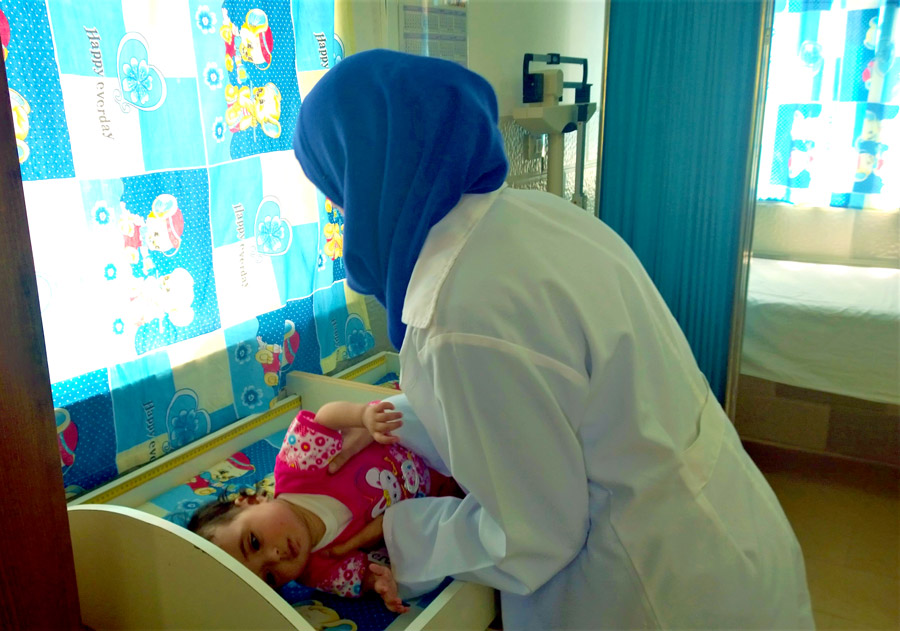 In addition, the program aims to empower women. It provides training to 25 women as 'community organisers', and how to use these community organisation skills to promote good nutrition in their communities. Whilst the focus is on nutrition, the community organisers will also talk to other women about empowerment topics such as self-care, how to influence public decision making, and women's roles in the community. From the 25 trainees, ten will subsequently be given a small stipend to support their community organising activities.
This is a bold project, especially in communities that face such an array of challenges. AID and the Ahli plan to expand this into a three-year program, reaching hundreds of malnourished children and helping hundreds of women to play a stronger role in their communities.
In 2022 we hope to raise for this project:
Donate Online Now
Your gift will be used to help our Sustainable Communities projects planned for this year.
Your donation will help ABM's Anglicans in Development and our overseas church partners work with communities to combat poverty, overcome illiteracy, enable better access to clean water and sanitation, end gender-based violence, build equality, increase resilience to climate change and disasters and strengthen community-level leadership.
As noted, this is a tax-deductible project. All donations are in Australian dollars (AUD) and all gifts of $2 or more are tax-deductible.
Gifts are received by the trustee for the 'Anglicans in Development Ltd' ABN 86 647 293 481
Gifts will be applied to the support of projects selected. In the unlikely event of projects being oversubscribed or not proceeding to completion, donations will be applied to similar projects.