Appeal for Victims
of Earthquakes in
Türkiye and
Northern Syria
Many thousands of people have been affected by two earthquakes that hit near the border between Türkiye and Syria on Monday February 6, 2023. To date, tens of thousands of people have been killed and many injured.
In spite of urgent rescue missions, tens of thousands are still thought to be missing.
Thousands of buildings have also collapsed or are too unstable to inhabit. Thousands of survivors are now facing freezing conditions without shelter, water or food. Rescue personnel on the ground face logistical hurdles such as vehicle shortages and devastated roads.
Anglicans in Development is raising funds that will be sent to those most in need through Action by Churches Together (ACT) Alliance.
ACT Alliance is a network through which AID has worked successfully in many previous emergencies.
Currently ACT Alliance members are on the ground conducting rapid needs assessments, and work is being done to ensure life-saving supplies are provided to those impacted.
ACT member The Greek Orthodox Patriarchate of Antioch and All the East- Department of Ecumenical Relations and Development (GOPA-DERD) is already providing food, blankets and mattresses, and medical aid in affected communities in Aleppo, Hama, Latakia in northern Syria.
The Middle East Council of Churches (MECC), also an ACT member, is providing mattresses and blankets, as well as hot meals, to affected families, and is working to secure additional supplies to meet the needs. One MECC representative noted, "The key need currently is food baskets. We need canned and pre-made food, as people cannot cook at the moment."
Other ACT members who are responding directly include Fin Church Aid, which is providing winterization kits and hygiene kits to 2000 families in shelters in Aleppo, and Christian Aid, whose partners in northwest Syria are distributing pre-positioned winterization kits, setting up child friendly spaces, and supporting family reunification.
AID's contribution will not be designated to a particular ACT member, meaning ACT Alliance will allocate where the need is greatest.
Donations to this appeal could provide the following:
$60 – immediate lifesaving items such as food, water and hygiene kits
$250 – blankets, mattresses and heaters to people who have lost their homes.
$500 – shelter for people from the freezing winter
$600 – urgent medical assistance for injured people (such as ambulances, first aid and medicines)
All funds will be used where and how they are most urgently needed.
As we receive further information, AID will update this page.
Please give generously to this emergency appeal for our sisters and brothers in South-eastern Türkiye and Northern Syria.
And please remember all who have been affected in your prayers.
A LITANY CONCERNING THE TURKISH-SYRIAN EARTHQUAKE 
For all who lie trapped under rubble and debris:
Deliver them from the jaws of death, O Christ. 
For the injured and maimed, and all who are in dire need of emergency medical service:
Heal them by your mighty power, O Christ.
For all who have died:
Receive them into the joys of everlasting paradise, O Christ. 
For rescue workers frantically searching for survivors and for the dead, putting their own lives at risk:
Give calm and determination, O Christ.
For all who do not know if their family members or friends have survived:
Bring hope, O Christ. 
For all who have lost their homes and who have become displaced:
Grant shelter and refuge, O Christ.
For communities who will endure illness, lack of food and water, and poor sanitary conditions because of the earthquake:
Confer strength and resilience, O Christ.
For relief workers from inside Turkey and Syria, and for those who come from abroad:
Grant the determination and ability to offer assistance that truly meets people's needs.
For the peoples of Turkey and Syria:
Bestow your comfort, healing and restoration, O Christ.
AID asks you to donate responsibly. For more information see https://donateresponsibly.org/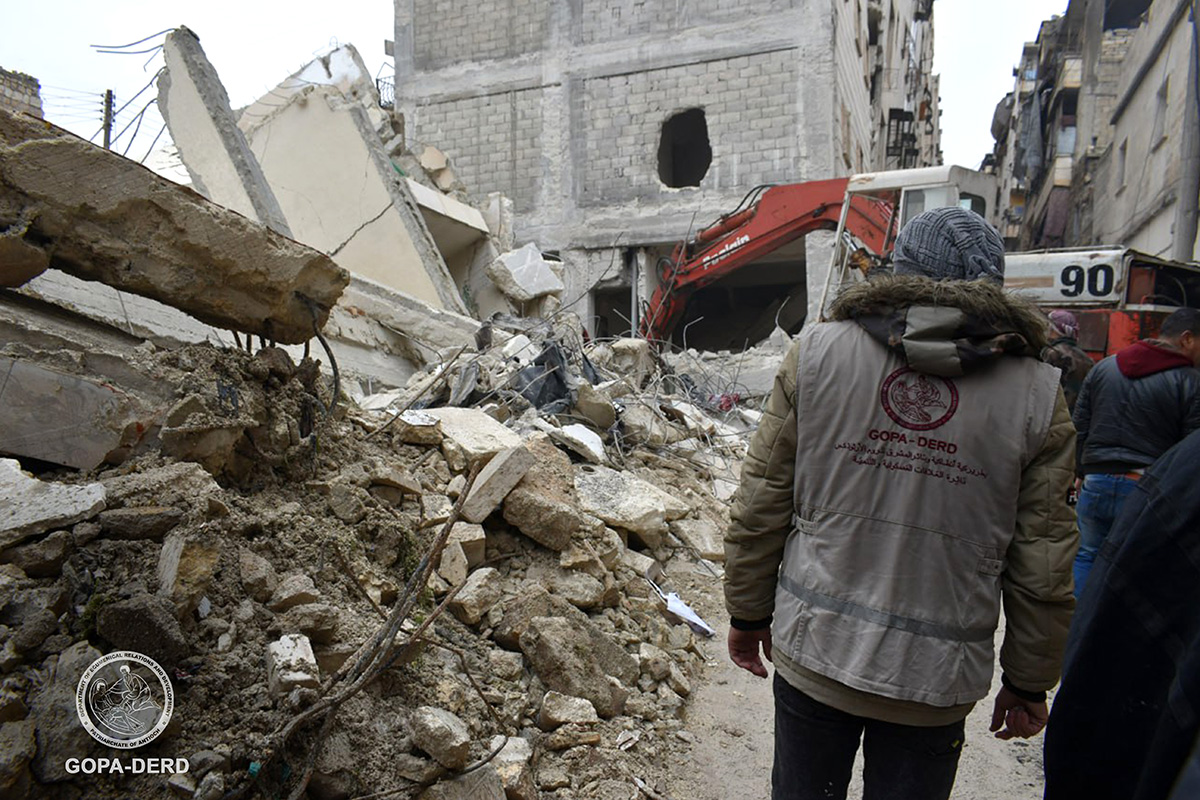 Donate Online Now
We appreciate your gift to the Appeal for Victims of Earthquakes in Türkiye and Northern Syria. It will provide urgently needed help to those affected by this disaster.
As noted, this is a tax-deductible project. All donations are in Australian dollars (AUD) and all gifts of $2 or more are tax-deductible.
Gifts are received by the trustee for the 'Anglicans in Development Ltd' ABN 86 647 293 481
Gifts will be applied to the support of projects selected. In the unlikely event of projects being oversubscribed or not proceeding to completion, donations will be applied to similar projects.
Please Donate Responsibly
Appeal Updates
As we receive further information, AID will update this page.
Read latest emergency response update here.